Kebbi Assembly impeaches Speaker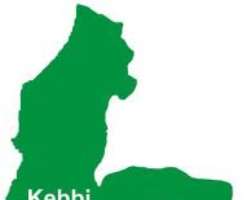 The Speaker of Kebbi State House of Assembly, Hon. Habib Musa Jega has been impeached.
Hon. Mohammed Shalla Gwandu has been sworn-in by the clerk of the House, Shehu Usman Randali, as the new Speaker.
The impeachment, which took place around 10:25pm at the House of Assembly in Birnin Kebbi was signed by 16 members out of 24 members of the House.
Shortly after the swearing of the new speaker, Hon Mohammed Shalla Gwandu thanked the House for the trust they had in him and promised to work harmoniously with all members and the state government.
'I thank all the members for the confidence they have in me and promise to wok harmoniously with both the state government and members of the House so that our people will reap dividends of democracy,' he said.
Hon Abdullahi Garba Fana representing Dandi constituency told news men that the House sat and reviewed the performance of the former leader and concluded that the impeached speaker was incompetent to continue as their leader.
When asked to mention the impeachable offences committed by the ex-speaker, he said 'The reason is just incompetence and members have no confidence in him any longer.'
The impeachment is coming barely two days after the news of 17 members of House allegedly planning to dump the Peoples Democratic Party (PDP) for the All Progressives Congress (APC). - Leadership.