Borno Christians Urged To Participate In Politics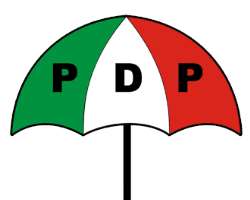 Northern States Christian Elders Forum (NOSCEF), Borno state chapter has called of Christian in the state, to take the matter of politics with all the seriousness it deserves if they are to be recognised and take part in the activities of government for the good of all Christians in the state.
A statement signed by its Chairman, Bishop Emmanuel Kana Mani and Secretary, Mr. Joseph Tumba JP, which was made available to newsmen in Maiduguri, the Borno state capital observed that, Christians generally are passive when it comes to active political participation.
"We in the Christian Community will not and cannot be heard if we are not in the political circle. Christians have been in the struggle to reconcile politics and spiritual activities. In the same vein, Christian Leaders have the challenge to link up politics with spiritual requirements of the faithful. Therefore, for Christians to have their way in policy making and it's implementation, we are encourage to participate actively in Politics" the statement reads.
The statement said, there are observable phenomenon among Christain Community of physical and moral break down. Churches in Ngeria and in particular the ones in northern Nigeria and Borno state in particular are in distress and under threat of its very foundation of existence. There is lacuna in capacity among Christian to handle sensitive political issues and competitive economic environment as such,we call for unity in perusing common goals through justice and equity among Christians.
Governance is all about social services, uphold rule of law, equity and empowering the citizens in addition to securing lives of the people as such, Christians ought to have aggressive change in life style and behavior in thinking towards politics and economic empowerment in line with our faith and value.
It also said that, "Christians in positions of authority and the faithful must talk but with the fear of God. Politics with negative attitude and criminal tendency ought to be avoided by all Christians. Christians are advise to use their votes wisely and be conscious of lobbyists. Christian politicians should put in place a succession plan in their endeavour, taking into consideration the future generation".
While urging for intervention of Christians participation in the Ministry of Religious Affairs, NOSCEF, also observed the yawning gap in Christian Unity to effectively confront issues militating against their progress .
"Let us seriously engage our politicians before finally casting our votes. Aspiring for leadership is a way to influence society, therefore, lack of participation does not help matters. Christian leaders are advised strongly to intervene at all levels with a views to addressing these issues including discussion with relevant authorities." The statement said.