Police promote 233 senior officers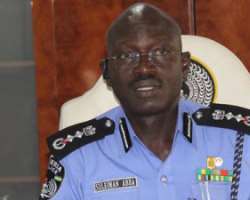 The Police Service Commission on Friday approved the promotion of 233 senior police officers of the Nigerian Police. It also approved the adjustment of promotion dates of five other officers. A statement by the Head, Press and Public Relations of the Commission, Mr Ikechukwu Ani, said that 55 of the officers were promoted from the rank of Assistant Commissioner of Police, ACP, to the next rank of Deputy Commissioner of Police, DCP; 177 to the rank of Assistant Commissioner of Police, ACP, while only one Assistant Superintendent of Police, ASP, promoted as Deputy Superintendent of Police, DSP. 'The commission took cognizance of merit, availability of vacancy and satisfactory appraisal of performance, APER and grading in considering and approving the promotion of the officers. "The Chairman of the commission, Dr. Mike Mbama Okiro who presided over the meeting enjoined the newly promoted officers to reciprocate the commission's gesture by rededicating themselves to the service of their fatherland especially during this crucial period in the nation's life," Ani said.

According to him, the commission would continue to commit itself to the advancement of the ideals and progress of the Nigeria Police and its personnel.