Mary Uranta Makes 'Husband Shopping' Move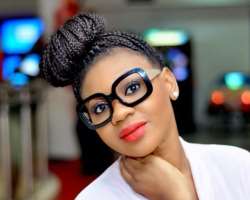 Nollywood actress, Mary Uranta is known to be a very classy lady who does not settle for less. She has remained one of the classiest and posh ladies in the movie industry in Nigeria. Little wonder some of her colleagues envy her and wish they could be like her.
The creative actress is not known to make impractical moves and Nollywoodgists.com can authoritatively inform readers for free that the next move being planned by this talented actress is a great one that will shake Nollywood to its foundation.
Her latest move is called 'Husband Shopping' and we can also tell you that it is a cinematic flick done by the mesmerising screen diva that is due for premiere soon.
'Husband Shopping' is a movie produced by Mary Uranta that will be premiered on Saturday, November 23, 2014 at Four Point by Sheraton Hotel in Lekki, Lagos.
The flick, directed by popular Ghanaian producer, Pascal Amanfo, features stars like Majid Michel, Kalsoume Sinare, Mary Uranta among others.
Speaking on the new project, Mary boasted, "You know me; I don't feel pressured to talk for the fun of it. I know you are dying to get at least a hint of what this movie is about, but I'm not going to reveal it yet. Don't ask me why? Let's just say I like to keep things under wraps.
"If it were to be the usual premiere everyone does, I would have giving a-money-back-guarantee but, since I like to do my thing differently, I would just say to my fans and critics, come and you will be glad you did because 'Husband Shopping', is not just another movie. It is an experience!"
Sometimes ago, Mary opened her production studio called the '50th Film Academy', located in Lekki axis.
The actress is a United Nation and Niger Delta Peace Ambassador. She recently covered the November 2014 issue of House of Maliq magazine.