Ekiti Debt: Fayose Stops Payment Of Political Office Holders' Running Grant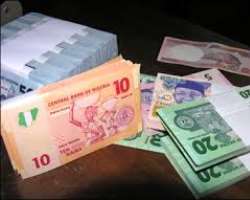 As a result of paucity of fund in Ekiti State owing to the huge debt it was plunged to by the immediate past All Progressives Congress (APC) government of Dr Kayode Fayemi, the State Governor, Mr Ayodele Fayose has directed the immediate stoppage of payment of running grant and other allowances to all political office holders in the State, pending the payment of all outstanding salaries and allowances of public servants.
According to the Governor's Special Assistant on Public Communications and New Media, Lere Olayinka, the governor took the decision as a temporary measure to make fund available for the payment of workers' salaries and allowances.
Olayinka, who described the roles played by the APC controlled State House Assembly in the N25 billion bond and other bank loans taken by Fayemi's government as ignoble, said; "the APC lawmakers collaborated with Fayemi to mortgage Ekiti and the future of its people."
He said involvement of the lawmakers in all the bank loans obtained by the Fayemi-led government will be ascertained with a view to taking appropriate actions on them.
On the stoppage of payment of running grants to political appointees, Olayinka, who said the step was taken because of the paucity of fund in the State, added that; "Governor Fayose and his appointees won't mind going empty stomach so as to bring succour to the workers and the entire people of the State."
Contact me on 08034671763