Boko Haram: Umar warns Nigerian leaders against complacency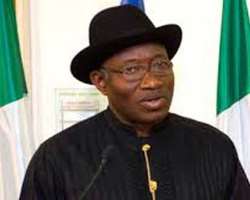 A former military administrator of Kaduna State and civil rights activist, Col Abubakar Dangiwa Umar, has warned Nigerian leaders over alleged complacency in way the ongoing Boko Haram war is handled.



Umar, in a statement stated that Nigeria is really at war, adding that the war may soon engulf the entire country if urgent steps are not taken as he said that all hands must be on deck to flush out the Boko Haram insurgents.

He counseled that the war against Boko Haram should not be seen as a north-eastern affair alone, but rather as an issue that concerns the whole country and must be tackled as such , adding that it is regretted that the political elites behave as if nothing is at stake as they get busy with political activities ahead of the 2015 general elections.

'In spite of the growing multitudes of wailing victims, of those killed, uprooted and destitutes and sent into wilderness as refugees, the elites in Nigeria appear blissfully oblivious and give scant concern that their nation is fighting a most destructive war with Boko Haram (BH).

'They seem to be thankful that the fire is burning in the remote northeast corner of the country; a fact which they seem to think has relieved them of any responsibility.

'How else can one describe the recklessness and the cold indifference being displayed by our politicians as they divert attention of the nation away from the killings and creating the impression that all that matters is the 2015 elections.

'And while our politicians dance away the nights and days to the wild cheers of their gullible and greedy supporters, town after town is overrun and brought under the merciless control of the BH insurgents.

'After the deed is done it is often too late to advice or call for caution. But it is impossible to hold back given the scale and direction of this tragedy for our country. And I feel compelled to appeal to all Nigerians to recognize that Nigeria is indeed at war.

'It is a war that seems set to engulf the entire country. We need to understand that the war in northeast is a war against Nigeria.

'The insurgents intend to use a conquered Northeast as a launch pad on which to invade and conquer the rest of the country and possibly the whole of the West African sub-region.

'Boko Haram is well funded by ALQAEDA in the Magrib, (AQIM) as well as the booty they acquire in the numerous territories they conquer.

'Nigerians must wake up to the reality that their only defence against the marauding insurgents is our visibly demoralized military.

'Nigerians irrespective of our religious and ethnic differences, at home or in Diaspora must feel threatened and act accordingly, against this growing threat of BH insurgency.

'We must be psychologically and emotionally involved in the war against BH. It is a task that we must do while we still can.

'The BH cancer must be prevented from metastasizing. For an effective war against the insurgents we must resolve to do the following:

"Show unity of purpose by stopping all divisive recriminations as to which group of Nigerians is responsible for the emergence and support of BH. It is not true that the Federal Government is behind the BH nor is any anti President Jonathan politician responsible.

"We must give unalloyed support to the Federal Government and by extension our security forces in their difficult task of combating the BH insurgents.

"More than ever before, Nigerians must be security conscious.

'Politicians must desist from using our security challenges to score cheap political goals. They must also show example by refraining from excessive celebrations during their electioneering campaigns.

'All national celebrations must be suspended. We should also suspend our participation in international sporting events until our security situation improves.

'In an effort to mobilize and focus the nation's attention on our war effort, the FGN should declare a period of mourning in honour of the victims of insurgency. Special prayers should be held in churches and mosques for the victims including prayers for the release of the Chibok School girls and other abducted victims.

'The need to beef up the strength of our security forces cannot be overemphasized. To this end, the federal government should recall all armed forces personnel in the reserve. It may also consider reabsorbing all able bodied and willing discharged veterans of international peacekeeping operations.

'There is the need to order back to barracks all security personnel who are currently deployed on nonessential duties for retraining and redeployment to the war front in the NE. We are aware that not less than 20% of our security manpower is deployed for duties as guards and servants to non entitled serving and retired officers and their spouses. These should be withdrawn and properly redeployed.

'Without giving away our strength to the enemy, I will recommend that we increase our recruitment and employ only those that are willing to defend the country. This will also make it possible to rotate our personnel to ensure that none stays in the front longer than 12 months per tour.

'The general welfare of our troops must be enhanced. The FGN may consider launching a troops' comfort fund or maintenance fund as was done during the civil war. Minister of Defence and service chiefs must be seen paying regular visits to frontline troops and in hospitals. There must be elaborate burial ceremonies for the fallen heroes with the band in attendance.

'The President should start public and ceremonial decoration of our security personnel who have distinguished themselves in the campaign. In order not to devalue such presidential awards, the Government may suspend all awards to other categories of Nigerians.

"It is one of the aims of the BH to demoralize our troops by attacking their families in barracks located in the area of conflict, this should cause the Federal Government to relocate families of our security forces to safer areas.

'Once again, it bears repeating that the Boko Haram poses unprecedented danger to our national security. We therefore need to unite and confront this evil head on. We also need to do more to convince the international community especially our friends in the West, to abandon their current hesitation and come to our assistance without further delay.

'We fully endorse the protest of our ambassador to the USA against that country's strange decision not to sell arms to Nigeria. More than anyone else, the West knows that, like ISIL, Boko Haram constitutes monumental threat to global peace and security," the statement said.