My Name Is Nigeria, I am Fifty Years Old And...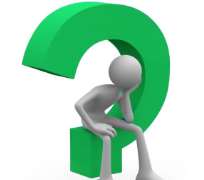 Some say it is impossible to kiss your own elbow and some say it is just a myth.
It is possible and impossible to lick your own elbow. Majority of us are unable to lick our own elbow unless we dislocate our shoulder or make our neck longer. But some people have the flexibility of the muscle which enables them to lick their own elbow.
The above characterizes my very own existence. The more I try to understand myself the more difficult it becomes. I do not know where I would be in the next couple of years I just keep revolving and moving and my direction I really do not know.
I am run like a family business, did I say like? Point of correction, indeed I am a family business and God help you, if you are not part of the family business you suffer, then you are a slave.
Let me spare you the riddles. I will start from contemporary times. You see I know the Yar'aduas that included big bros, Shehu, he rose in the army, was a big time business man and all that bla bla bla and if you honestly me without bias ask, what was his contribution to nation building I would stammer and stutter.
Then came his younger brother Yardy, many say he is or was a good man, he became president but ill-health never allowed me to access him. And then his wife Turaitallab, a woman that terrorized the nation, and then to continue the family business another Yardy...by name Murtala has joined the fray.
You think that is bad, how about father Matthew Obasanjo, the priest that ran affairs at the Villa for eight years, and his escapades, he still manage to leave his daughter in the Senate.
Then we would recall there was a policeman turned politician and we all know the fundamental character of a Nigerian policeman. This policeman turned politician could fix or is it rig anything. He went as far as rigging our roads so much that N200 billion disappeared and the roads are not any better. His wife, whether they are together or estranged has been rewarded, she would be a Minister too.
From Plateau, it is Mr. and Mrs.Tapgun, tapping the nation's resources due to the tin city.
A cursory look at those that run my affairs show that all they have bestowed on me is hardship, pain and sorrow. Recently a man that is supposedly acting the role of president gathered some 'wise' men and called them Presidential Advisory Council with an over 70 year old Danjuma running the show. Honest question is what do these men hope to achieve, infact so far what have they achieved? My answer...Nothing.
I have some 36 kids I called states, each with one mad man or the other, if some kids are not infested with malaria caused by a mosquitoes called PDP others are run amok by looting carnivores in PDP fabrics. Some kids know no peace like Plateau, others went to run affairs themselves like Delta; some are kidnap estates...Anambra, Abia, Imo, and Akwa Ibom. Most times I think of disowning them but truth is that I feel they have long dis-fathered me.
Most times I weep at the kind of characters I have raised simply because I cannot kiss my elbow...ala Aondokaa, Ibori, Saraki, Iwu, Ojo Madueke, Vincent Ogbulafor, Bode George, the list is endless, averaging at last ten mad men per state as against one sane person.
In my sober moments I ask how I got to where I am. So bad that we are discussing Turai, a woman that 99.4% corpers responding to a questionnaire say they did not know and had heard nothing about before 2007.
She is not a teacher, an economist, she is not even a trader, yet she holds an entire nation to ransom and this is the grouse of the matter. There is nothing wrong running a family business but there is everything wrong in a failed family business that brings shame to the entire clan.
Year after year many of my kids kill themselves in the name of fighting for 'their god'. Till date no one is punished for the killings so after a moment of respite, the kids strike again.
I read of my kids..."The number of those killed outside the law in Nigeria since 1999 might have increased to 34,000. They include over 160 political assassinations; over 10,000 vigilance-related killings. Over 13,500 killings have resulted from the ethno-religious and inter-communal violence in Nigeria since 1999. These killings were mostly carried out by non-state actors."
...killings by Nigerian security forces, particularly the Army and the Police, have resulted in over 10,000 deaths.
I do not even know where I am heading to, traditional rulers are kidnapped, NNPC staffs are killed, yet some are busy scheming about 2011. I lack the basics, no electricity; education is nose diving at an alarming rate, car accidents due to bad roads occur at shocking proportions.
An economy that is comatose with the only thriving business being politics, better defined as the art and act of stealing public money.
I would be 50...tell me what has Rilwan Lukman the expert in petroleum done for over 30 years in that sector, if they are not regulating me, they are about to deregulate me. Yet the oil that is supposed to bring me joy has brought more tears.
It's so nauseating you hear the likes of IBB wanting to be president; I really don't understand myself at all. You ask, what really was the gain of Obasanjo's eight years, this I ask against the backdrop of the resources that was at his disposal?
When I was younger things were not rosy but at least they worked, I was not up to my current 150million capacity but I had stable electricity, you could count the number of generating sets in the entire Lagos. I enjoyed train services, there was a Nigerian Airways, and my schools like UI, Nsukka and ABU were world class.
With a school certificate one could write a letter but now as I get older I get lost, a graduate cannot even spell his name. Memories of when a dollar was one naira have paled into the significance of the Ghanaian ceddi being stronger than the Naira.
The good old days when no visa was required to go to UK has become a shadow of Nigerians queuing to get Visa for Sudan and even Nigerian wrestlers and boxers, noise making politicians all displaying humility and being of good behaviour at the US embassy.
Everything about me is scary, look at the roads that were built when I was younger although not maintained; they are stronger, durable and better than the death traps that billions are spent on constructing.
Those that are supposed to provide succour for me are speaking big grammar and have not dealt with the simple things. No statistics of unemployed both the employable and the unemployable young people.
I am fed with all sorts of concoction, SAP, PAP, NAPEP, BRAND NIGERIA, PROUD PEOPLE, GOOD PEOPLE, 7 POINT AGENDA, every person comes with his/her own line and lies. Elements of no value that posture as patriots and leaders, and continually leading us like Sheep to the slaughter slab.
My name is Nigeria, I am fifty years old and no matter what Ghadafi says or whether Yar'adua comes back or not I will continue to march, be it forward or...but a local adage says one would not say that because you do not like the cap on your head, you wear it on the leg.
Nigeria is us, we are Nigeria whether we like it or not and this nation is ours, the quicker we stand up to that fact and start to act and say enough of these madness, better for us. Let me go back to sleep because NEPA abi is it PHCN has as usual seized electricity and I was actually trying to make sense out of the outrageous bill they delivered for giving me no light.
Prince Charles Dickson
Editor, burningpot.com
Nigeria's 1st Online Newspaper
Yours In High Regards
234-08033311301, 08057152301
Visit http://burningpot.com
What Exactly Is The Problem With Nigeria?...Us...Lets Work At Solving It
Disclaimer:

"The views/contents expressed in this article are the sole responsibility of

Prince Charles Dickson, Abuja

and do not necessarily reflect those of The Nigerian Voice. The Nigerian Voice will not be responsible or liable for any inaccurate or incorrect statements contained in this article."