Davido and Wizkid To Settle Scores On December 18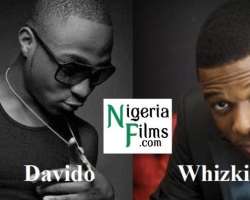 It is no longer news that the two young acts, Davido and Wizkid who are among the most influential figures in the Nigerian entertainment industry have been at lodger heads.
Apart from their brutal Twitter rants, they have also granted a number of interviews, notably in Olisa Adibua's THE TRUTH series where they also hit out at each other, with each of them defending his actions and utterances since the beef began a few months ago.
However, the good news is that, the forthcoming 2014 edition of Soundcity Blast concert is sure to take on an added dimension of interest as the organisers have just announced that the feuding superstars, would share the same stage while performing at the event.
Making the announcement via social media, Soundcity tweeted that: 'What could possibly be bigger than Wizkid and Davido sharing a single stage in Lagos on December 18th? You say?'
If all goes according to plan, the 2014 edition of Soundcity Blast, which is scheduled to take place at a yet-to-be-disclosed venue on the Island, would be the first time that Wizkid and Davido would share the same stage to perform since they renewed hostilities via series of twitter rants earlier this year.