Enugu 2015: APC guber aspirant promises to run inclusive govt if…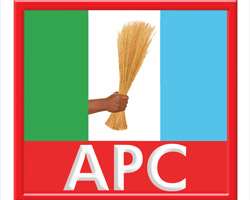 By Chibota Edozie, Enugu
The All People Congress(APC) Governorship aspirant in Enugu, Mr Okey Ezea has promised that if elected into government in 2015, that his adminstration would be inclusive,  accountable, democratic to the people.
Mr Ezea a politician from Nsukka zone where the governorship is zoned to by the Peoples Democratic Party (PDP), also noted that the PDP government both in the state and the nation was not accountable to the people.
He called on the people of Enugu state not to toy with their future and the future of their children by voting PDP, stressing that opportunity should be given to APC to ensure probity, accountably and good governance to the people.
According to him, "It is unfortunate that up till now the state government under Barr Sullivan Chime could not tell the people how much it is costing government to demolish buildings that housed the old secretariat and how much they are spending in the new building.
"This is tax payers money and it has to be accounted for. The people deserve the right to know how their money is spent and this shows that they are not sincere," he stated.
On whether he would probe the government of Barr Chime if he becomes governor come 2015, Mr Ezea who contested governorship in 2011 general election said he will not probe anybody.
"As far as we concerned, governance based on probing past leaders and digging into files is just diversionary and you will spend man hour on such exercise, "  the APC guber aspirant noted.