SECRETARY-GENERAL APPOINTS ISSAKA SOUNA OF NIGER AS DEPUTY HEAD OF THE UNITED NATIONS ELECTORAL OBSERVATION MISSION IN BURUNDI (MENUB)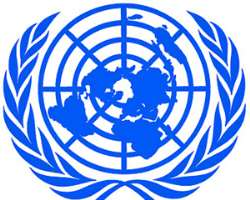 NEW YORK, November 11, 2014/African Press Organization (APO)/ -- UN Secretary-General Ban Ki-moon today announced the appointment of Issaka Souna of Niger as Deputy Head of the United Nations Electoral Observation Mission in Burundi (MENUB). The mission will be operational on 1 January 2015, immediately after the end of the mandate of the United Nations Office in Burundi, pursuant to S/RES/2137 (2014).
Mr. Souna brings with him extensive political and electoral experience. He has been the Minister of Justice as well as a former President of the Bar of his country. He has also worked with the United Nations Office in West Africa and UNDP in many countries in Africa on electoral assistance, among other functions. Mr. Souna has served the organization as Director of Electoral Assistance for the United Nations Operation in Cote d'Ivoire from August 2011 through December 2012. In addition, he was given coordination assignments in judiciary reforms programs for the European Union in Niger, and elections observation in Madagascar. Most recently, he served as an Electoral Expert for the Organisation Internationale de la Francophonie (OIF).
Born in Niger in 1954, he is married and has four sons and three daughters.