NCC, security agencies to partner with CJN against cyber crime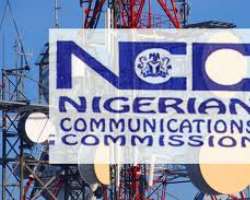 The Chief Justice of Nigeria, Justice Aloma Mukhtar, on Monday sort the partnership of the Nigerian Communication Commission and security agencies to bring cyber crime in Nigeria to the bearest minimum.
Mukhtar said this in Calabar, Cross River State, at the 2014 edition of workshop for judges on legal issues in telecommunications sector, organised by the NCC in conjunction with the National Judiciary Institute.
According to the CJN, who was represented by the Chief Judge of Cross River State, Justice Okoi Ikpi, the revolution in the telecommunication sector in Nigeria came with much excitement and an upsurge in criminal activities, including spoofing, fraud, sexual harassment, internet prostitution, pornography, terrorism and kidnapping, among others.
'To tackle these menaces, the NCC and security agencies must work more closely.
'This workshop is designed to address some of these nagging issues.
'I do hope that it will enhance the ability of the Nigerian judges to properly understand the cases as they come before them and be able to deliver more landmark and unassailable judgments.
"I want to implore the NCC, the network providers and all the stakeholders in the communication industry to ensure a remarkable improvement in the services rendered to their numerous subscribers, '' she said.
Mukhtar commended the NCC for the idea of SIM card registration, biometrics and picture data of all GSM, adding that this would go a long way in detecting and prosecuting people who use these medium for criminal activities.
She frowned at the poor network services by various telecom operators in the country and stressed the need for all stakeholders to improve services for the benefit of the consumers.
The CJN warned that the current spate of epileptic services was not satisfactory and that the consumers might not continue to tolerate the situation.
The Executive Vice Chairman of NCC, Dr. Eugene Juwah, said the primary goal of the workshop was to provide the judicial officers with practical knowledge of developments in the telecommunications industry.
Juwah said the workshop would deliberate on emerging regulatory and legal issues in areas of cyber security, electronic waste, data protection, cloud computing, electronic commerce and protection of critical national ICT infrastructure.
Juwah spoke through Chief Okechukwu Itanyi, executive commissioner in charge of the NCC stakeholders' management.