Ekiti PDP Assembly Aspirant Urges Support For Fayose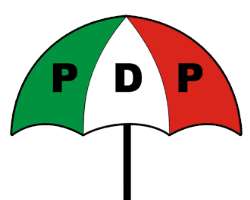 A Peoples Democratic Party (PDP) House of Assembly aspirant in Ekiti West Local Government Constituency II, Eniola Oshuntokun has urged support for the governor and his preferred candidates for the House Assembly election.
Eniola Oshuntokun also call on PDP supporters in Okemesi-Ekiti and Ido-Ile to support Mr Sina Animasaun as the PDP House Assembly candidate for the Ekiti West Constituency II.
She said in deference to the governor, she had directed her supporters to work for the victory of Animasaun in the next year general election.
Eniola Osuntokun, who gave assurance that PDP will win all elections in the constituency next year, called for greater unity among members and supporters of the party.
She also called for more prayers for Governor Fayose, saying; "the mess the governor met in the State is so enormous that all lovers of Ekiti must pray relentlessly for the governor."
She assured that Okemesi-Ekiti and Ido-Ile will benefit tremendously from the Fayose-led government.
Contact me on 08034671763