Arms Deal: Police yet to inform me about my husband's death - Wife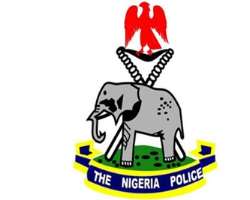 Wife of a deputy superintendent of police, Nanbol Audu, who was found dead in detention over allegation of attempting to sell firearms, has asked the police authority to tell her the whereabout of her husband.
The late DSP's wife, Mrs Patricia Nanbol, told our correspondent in her residence that the police authority was yet to inform her about her husband's whereabout since he was arrested.
This is just as the family of the late police officer vowed to challenge the man's alleged death in court.
Kaduna State police command had on Friday morning recorded a bizarre incident as the police officer, who is being held by his command over allegation of attempting to sell firearms, was found dead in his cell with handcuffs.
The late DSP was in charge of the state command's armament. His death comes days after he was paraded for allegedly attempting to steal and sell weapons.
The wife, who spoke in tears said, 'As far as I am concerned, the issue of my husband's death is just a rumour being spread by the media. The police authorities have not informed us about the situation', she said.
'We challenge the police authorities to come out and inform us about the condition of my husband. They arrested him and up till this time, they have not come to tell us what is happening. We are waiting for them', She said.
The brother of the late DSP, Nansah Rimfat, said the family is in total confusion over the news. 'We are totally confused and disappointed over the attitude of the police. This is because, as far as we are concerned, we don't know what happened to him'. Leadership