Go Back and Apologize to People you Have Offended………Segun Arinze advises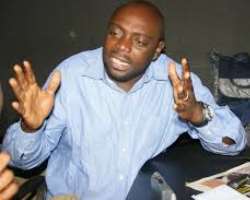 Veteran Nollywood actor, Segun Arinze, who has had a share of the good and bad sides of a celebrity, has disclosed that stardom comes with a lot of price.
Segun explained that as an actor, he has achieved a lot but being in the limelight has been a burden to him. He stated that anybody who does not know how to manage his/herself, will fall by the way side in the industry. "If you don't know how to manage stardom, it can intoxicate you."
The actor noted that though it is not possible to get to the top without stepping on toes, but advised that it is proper to always go back and apologize to the people that has been offended in other to progress.
The voice-over artiste added that stardom open various doors to opportunities but if not well analyzed, it could lead to doom, advising that people should look before they leap.
Speaking about entertainers in Politics, Segun stated that every entertainer have the right to aspire to any political position. But warned that when they get there, they should do well.