INEC to distribute 1.4m voter cards in Ogun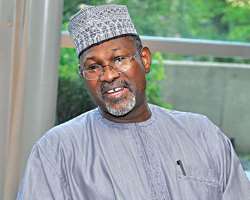 The Ogun State Resident Electoral Commissioner, Independent National Electoral Commission, Mr. Sam Olumekun  has said only 1.4 m persons in Ogun State would collect  the Permanent Voter Cards between November 7and 9 this year.
He said this on Monday at the INEC's headquarters in Abeokuta while briefing journalists about the activities of the commission.
He also said the commission would commence continuous voters registration exercise between November 12th and 17th, saying the exercise  would be carried out in all the 236 wards in the state.
He also said those who were yet to register, those who had relocated to the state from other locations, and those who had attained the age of 18 years since the last registration of voters would benefit from the continuous voters registration.
According to Olumekun , the exercise in the state, comes under  the last and 3rd phase  of the commission's scheduled plan of distribution across  the six geo-political zones of the country.
He said, 'During  the three -days  exercise,  we will embark  on the issuance of permanent voter cards to all voters who have been properly captured on the biometric register of voters compiled in 2011.
'All registered voters are enjoined to go to their respective polling units with their temporary voter cards and exchange it for the permanent voter cards.
'The distribution of these cards  will be done  at the 3,210 polling units where people registered in 2011 between  8 .00am  and 4:00 pm daily.'
Olumekun said those who had lost their temporary voter cards or the cards were defaced or mutilated, should go to the polling station and complete attestation forms, and they would be issued their PVC.
He lamented that in 2011, the commission  had less than 50 registrants at 639 polling units in the state due to incomplete  data capture.
Olumekun, who however, warned against double registration, which he said might attract prosecution,  allayed the fears of the people over alleged plan by political parties to hijack the exercise.
Olumekun stressed that whoever fails to collect the PVC would not vote during the 2015 elections.
While he called on all residents to seize this opportunity in order to exercise their civic rights, he said adequate security would be provided for them at each polling units. Punch