Gov kick against LG autonomy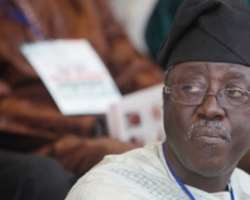 Indications have emerged that Nigerian governors have perfected plans to mobilise members of their State Houses of Assembly to reject the autonomy granted local governments by members of the National Assembly.

A faction of the Nigeria Governors Forum being led by the Governor of Plateau State, Mr. Jonah Jang, has already condemned the action of the assembly.

It said the action of the lawmakers, which if agreed by the majority of the state houses of assembly, will grant financial and instructive autonomy to the local governments, was not in tandem with the yearnings of the people.

The two chambers of the National Assembly had during the amendment to the Constitution, granted 774 Local Government Councils in Nigeria financial and administrative autonomy through amendment of section 7.

Details of the autonomy granted the local councils in the Federation include strengthening their administration by providing for their funding, tenure, elections and to clearly delineate their powers and responsibilities to ensure effective service delivery and insulate them from undue and counter-productive interference from state governments.

But the Jang's faction of the NGF through a statement issued in Abuja on Thursday, vowed to mobilise lawmakers in their respective states against the amendment.

The NGF's faction's position was contained in a statement issued on its behalf by the Secretary of the Forum, Mr. Osaro Onaiwu.

It said, 'The Nigeria Governors Forum under the leadership of Governor Jonah Jang of Plateau State has differed with the National Assembly over the move to amend the constitution and grant local governments full administrative and financial autonomy.'

The governors, according to Onaiwu, also accused some unnamed members in the National Assembly of 'using the conference committee to force through an amendment that was clearly rejected by the senate during the constitution amendment debates and votes.' Punch