Reps approve $1b loan request to fight terrorism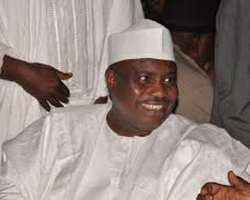 The House of Representatives has okayed the $1 billion external loan request sought by President Goodluck Jonathan to enable the government prosecute the fight against the menace of Boko Haram insurgency ravaging the North East part of the country.
   The development came as the parliament also Wednesday mandated its Committee on Petroleum Resources (Downstream) to investigate the N3.7 trillion Greenfield Refinery projects billed for Lagos, Bayelsa and Kogi states and why they are yet to be built years after agreements were entered, and report back to it within two weeks.
   Meanwhile, a Bill for an Act to abolish discrimination between holders of first degree certificate and their counterparts with Higher National Diploma in the same profession and field has scaled second reading in the Senate.
  Specifically, President Jonathan, on July 16 wrote the National Assembly, seeking approval to take the loan, pointing out the need for external borrowing to upgrade security equipment of the troops in order to fight the insurgency.
  The Senate had earlier approved the President's request for the loan, but the House only yesterday okayed all four clauses contained in the report submitted by its joint Committee on Aids, Loans and Debt Management, and Finance.