Statement attributable to the Spokesman for the Secretary-General on the Democratic Republic of the Congo (DRC)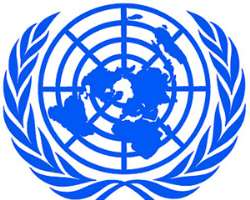 NEW YORK, October 21, 2014/African Press Organization (APO)/ -- The Secretary-General condemns the decision of the Government of the Democratic Republic of the Congo (DRC) to expel from the country Mr. Scott Campbell, Director of the United Nations Joint Human Rights Office. He is also deeply concerned by recent threats against other staff of the Joint Office, in connection with their human rights work.
The Secretary-General recalls that the Congolese people have suffered grave human rights violations, which the Joint Office has, over the years, helped to document as it seeks to promote and protect their rights, while strengthening justice and accountability. Respect for human rights is absolutely essential for long-term peace and stability in the DRC. The Joint Office and the United Nations Organisation Stabilisation Mission in the DRC (MONUSCO) as a whole are mandated by the Security Council to assist the Government of the DRC and its people in this regard. By impeding the United Nations' human rights work, the Government is failing to uphold its obligations. Doing so can only be harmful for the country's progress.
In keeping with the Human Rights Up Front Initiative, the Secretary-General reiterates that United Nations staff must never be threatened or sanctioned for doing their work, which is based on the United Nations Charter and, in this instance, mandated by the Security Council. He expresses his full confidence in Mr. Campbell. He urges the Government of the DRC to reconsider its position on his expulsion and to take urgent action to address the threats against other staff. He encourages the Security Council to consider the implications for its work and objectives when United Nations staff are treated in this manner, and to consider possible actions.