Unending gang violence in Lagos – Punch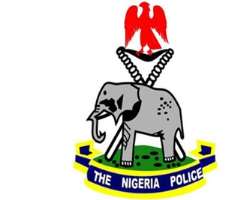 Once again, violence and criminality are spiralling out of control in Lagos, painting a nefarious image of Nigeria's commercial capital. For four consecutive days last week, hoodlums, masquerading as political thugs, descended on Mushin and Fadeyi areas. The deadly gangs attacked themselves, maimed and robbed innocent people, sacked entire streets and destroyed cars. Businesses and places of worship were hurriedly closed down as the gangsters visited terror on the people.

The hoodlums not only killed Sheriff Alasia, a lottery agent in Fadeyi, they took anarchy to a new height by shooting dead a man, Tunde Ibikunle, who they later beheaded in an apparent reprisal. They paraded their bloody prize as if Lagos had become an ungoverned territory. 'They first riddled his body with bullets before beheading him. What we have left here is his stump,' a resident said. It took four days for the police to recover the severed head.

This savagery belongs to the Hobbesian era, not the 21st Century. The thugs had mobilised themselves from Ebute-Meta, Somolu, Bariga, moving to Mushin to wreak havoc. Where were the police when this large army of hoodlums were moving across the state unchecked?

For a state eyeing a megacity status by 2020, this violence is a strong disincentive. It scares investors. Governor Babatunde Fashola, who has made hefty strides in the area of security, has been uncharacteristically indecisive in dealing with this pervasive security conundrum. He can still make amends by taking charge of the situation directly. Fashola should use the might of the state to investigate, prosecute and punish the offenders without letting politics becloud the enforcement of the law.

The governor should seize the initiative from the police, who appear to be lethargic and helpless. Not minding the side of the political divide that is instigating the violence, Fashola's primary duty is to deliver Lagos residents from the army of hoodlums bent on tainting all his hard work of the past seven years.

Although the governor determinedly cleared Oshodi, which was once notorious for traffic congestion, filth and crime, he scores poor marks in the handling of the gangs holding Lagos residents to ransom. The inaction is jeopardising his legacy and could prevent him from concluding his tenure on a high note.

In September, thugs killed one Azeez Asake, an official of the National Union of Road Transport Workers, and two others shortly after a rally on Lagos Island addressed by President Goodluck Jonathan. The best the police have done since then is to carry out indiscriminate arrests of innocent citizens. Two other people were also killed in related assaults by the criminals. This is a long-standing trick of the police. It has never worked.

Kayode Aderanti, the new State Police Commissioner, has a huge task on his hands. Aderanti should change tack. The job of a police chief is not to issue empty threats, but to use novel investigative methods and the coercive powers of the state to checkmate criminals.

Let nobody be deceived about this threat: these marauders belong to criminal gangs. Aderanti needs to unveil his agenda for taming these ubiquitous gangs. Criminal gangs thrive in societies where government is weak. But every serious city or state that has this kind of challenge fashions a cogent response.

Early this year, the London Metropolitan Police conducted a sting operation that involved well armed and protected officers numbering about 200 against the most notorious crime syndicates in the English capital. The Met has identified 250 criminal gangs in London, but through aggressive, intelligence-driven schemes, street-level crime was brought down by 20 per cent in 2013.

The police should shelve their image of helplessness. Through intelligence gathering, modern methods, and profiling, they should identify the troublemakers and go after them. Early this year, Chicago, an American city in the state of Illinois notorious for gun crime and gangland wars, moved into action to check the menace. The police launched a new offensive by changing their tactics. The ploy worked as there is now a significant reduction in killings and other violent crimes that gave the state a bad name.

Violent crime inhibits freedom, creates fear, constrains business activities and innocent citizens suffer human and material losses. In coordination with the state government, the police should fish out the terror gangs, starting with the latest mayhem. This will put down the marker that the police are capable of enforcing the law.

As Lagos expands, the government must constantly think proactively of ways to combat criminal gangs. As we have stated before, there is an urgent need to carve out an anti-gang crime unit in the police that will be assigned the task of preventing, investigating and rapidly responding to gangland wars. It is an anomaly for street gangs to operate for hours and days on end without an appropriate police response to take them out. The criminal gangs should be identified and outlawed.

The governor has to find the will and courage to deal with these deviant souls by putting them where they belong - in jail.