Pinnick explains NFF's choice of foreign coach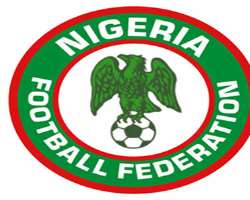 NIGERIA Football Federation (NFF) President, Amaju Pinnick, at the weekend explained the reason for the federation's decision to opt for a foreign coach after relieving Stephen Keshi of his job as Super Eagles manager last week.
The NFF president in a telephone chat said the dwindling form of the Super Eagles, as well as the Nigerian league has made it very necessary for a foreign coach to be introduced into the country's football at this stage, stressing that the coach, when enjoyed, will work with some experienced local coaches to build the capacity of the nation's managers.
He noted that any foreign coach that would be engaged by the federation must apart from taking charge of the Super Eagles, also pay attention to the Nigerian league and fish out the abundant talents who have not been looked at and identified by the previous coaches.
'We are not going for just any coach. We are shopping for a sound coach, who will present before us a comprehensive programme of how he would turn around the Super Eagles, as well as the Nigerian league. Our choice of a foreign coach would be one who will be ready to look into the league, travel to Warri to watch wolves, to Lafia to watch Nasarawa United etc. He would be ready to pick the best legs in the league and make them super stars.
'Foreign coaches, especially the experienced ones, value their names more than the money they earn. He will invite and pick the best of players,' Pinnick noted.
On the moves to ensure that the new board settled down without any hindrance, the NFF president disclosed that he had initiated moves to meet with the rival faction, led by Ambassador Chris Giwa, adding that he has personally called Giwa, Baribote and other aggrieved stakeholders, urging them to embrace peace and join hands to change Nigerian football.
He said: 'I won an election that was recognized by both FIFA and CAF, but we cannot achieve anything if we are not united as football administrators and stakeholders. Please I beg you people and Nigerians to beg Giwa for me. I have made overtures to Giwa, Baribote etc. Let them know that this position is meant for only one person and I am the one for today.
I have begged them to team up with the board in the interest of Nigerian football.
'Whatever they are doing now is because they love football, but they must be part of the team to develop football in Nigeria.' Agency report