New firm takes over ALSCON on Oct 24 -Official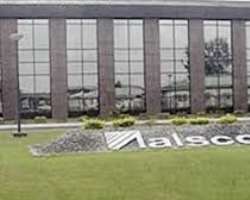 Chief Executive Officer of BFIG Consortium, Dr Reuben Jaja, on Saturday, said the Aluminium Smelter Company of Nigeria, Ikot Abasi, Akwa Ibom State, would resume full operations on October 24.
Jaja made the assertion during a courtesy visit to the Paramount Ruler of Ikot Abasi, Edidem Joe Ntuk-Obom xii, in his palace at Ikot Abasi.
He said the recent judgment by the Supreme Court of Nigeria in favour of BFIG Corporation paved the way for its resumption of business.
He added that BFIG Corporation was offered the right to purchase ALSCON after winning the competitive bid in 2004, 'unfortunately, ALSCON was given to another company.''
The BFIG boss, who visited with some US-based partners, said the visit was to inform the royal father and the people of Ikot Abasi of the court judgment after 10 years of legal battle.
He said the firm had battled legally to claim ALSCON since 2004 until September 30, when the court gave judgment in its favour to take over the company.
He said, 'The judgment was clear; it approves the purchase agreement that both parties signed and ordered it to be implemented immediately.
'The Bureau of Public Enterprise should immediately take over ALSCON and prepare it for handover to BFIG.
'The court ordered that we have exclusive right, unrestricted access, unperturbed to go in to ALSCON and conduct our due diligence, which include financial accounting, environmental, personnel and engineering.
'That is why we decided to come home and meet our leaders and tell them that after 10 years of struggle, this is where we are and we are ready to take over ALSCON immediately.'' NAN