NCC kick-starts broadband licence process after Ebola delay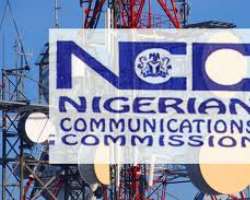 The Executive Vice Chairman of the Nigerian Communications Commission (NCC), Dr Eugene Juwah yesterday, stated that the commission was moving ahead to complete the processes towards achieving the National Broadband Plan (NBP).
The NCC blamed the inability of the regulator to complete the process that would have produced the first two licensees of infrastructure providers (Infarcos) on the fear of the Ebola Virus Disease (EVD) that is ravaging parts of the West African sub-region.
Juwah, who spoke as chief panelist at this year's edition of the annual Telecoms Executives & Regulator Forum at Eko Hotel & Suite, Victoria Island, Lagos, lamented that the Commission was already behind schedule on its plans to accelerate the processes that would eventually dovetail to cheap, fast, reliable and ubiquitous broadband to every nooks and crannies of the country.
He said:  'We are already behind schedule (on licensing of the Infracos) because we are using foreign consultants who refused to come to Nigeria because of Ebola. I will go and meet them tomorrow (today) in Dubai to evaluate the bids so that we can move forward.'
Under its Open Access Model, the regulator intends to licence seven Infracos, one each for the six geo-political zones of the country while the seventh would serve Lagos.
Juwah said that meeting the five-fold target of broadband penetration in the country from the current less than seven per cent by 2018 remains a daunting challenge. He lamented that the process that would have added fillip to the achievement of the target has been stalled because the foreign consultants hired by the Commission to handle the bid evaluation would not come to the country because of the fear of Ebola which was imported into the country by the index, American/Liberian Patrick Sawyer.
The Federal Ministry of Health has said there is no basis for anybody to fear Ebola, saying emphatically that there is no any Ebola case in the country.