X-Gen: NSE, stockbrokers extol new trading platform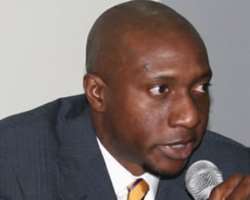 The Nigerian Stock Exchange (NSE) and the Association of Stockbroking Houses of Nigeria (ASHON) have hailed the impact of the Exchange's X-Gen trading platform, one year after it was inaugurated.
The Exchange had inaugurated the X-Gen, described as the next generation trading platform and catalyst for boosting trading in Africa on September 30, 2013.
The Exchange said in a statement by its Head, Corporate Communications, Mrs. Nwando Ajene, that the delivery of the new age technology 'serves as a testimony that the NSE is devoted to providing 21st century technologies to support the growth of the Nigerian capital market.'
According to it, after a successful year of operations, the X-GEN has demonstrated its innovative trading capabilities and the Nigerian capital market has benefited immensely.
The statement quoted the Exchange's Executive Director, Marketing Operations and Technology, Mr. Ade Bajomo, as saying, 'It (X-Gen) remains the game changer. This platform has enabled the Exchange to create an improved trading experience.
'With the launch of X-Gen, we have achieved so much in one year; improved market order flow, increase in the number of trades, high availability, direct market access, remote trading, and income diversification.
'We are mostly excited that X-Gen has also brought about the advent of mobile trading technologies to the retail and institutional segments of the Nigerian capital market.'
For his part, the President, Association of Stockbroking Houses of Nigeria, Mr. Emeka Madubuike, was quoted as saying that the platform has enhanced market transparency, among other things.
He said, 'The X-GEN system is very robust, it has friendly market features that make the trading experience simple and easy… We have become more efficient and we value the great offerings that the platform has to offer. - Punch.