Fans Send Condolence Messages To Chidinma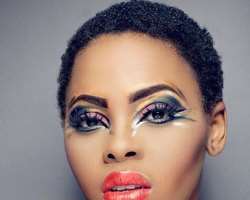 Nigerian celebrities should be careful when posting pictures on their social media pages even if it is a repost. They should also mind the kind of caption they give to photographs they put on their social media platforms because not all their fans understand some of the messages.
Not too long ago, one of Nigeria's telecom giant's ambassador, Chidinma Ekile, reposted on her Instagram page a birthday message of a friend in remembrance of her late mother and since then, there have been war among her fans.
Her followers on Instagram have continued to argue about the repost with some calling out on one another. Those who never understood the repost have continued to send condolence messages to the singer, while those who understood it have continued to lecture others that she only reposted the message of a friend, asking them not to kill the singer's mum.
Here is the message causing the uproar;
"#Repost from @mz_naturalvibes with @repostapp --- we should be celebrating your birthday today, singing, laughing and rejoicing together.. I try not to cry on your birthday but it's so hard because you left this world 3 days after your birthday years ago.... then I shed tears of sorrow, regrets, disappointment, anger, bitterness but not anymore mum. it's completely d opposite of that now cos of who I am n what i have become today. everything you taught me then as brought me this far... your kindness and heart of Gold has brought some wonderful people into my life. .. If only heavens could just open for few seconds hmmm.... i stop counting the numbers of years u r gone cos to me you are never far away. till we meet again my super woman♥.... Happy Birthday mum n continue to rest in perfect peace. P.S I told you we look every much alike. you see , who can beat this among my sisters???lol"