Ekiti: Don't Use Judiciary To Destroy Democracy, Group Warns APC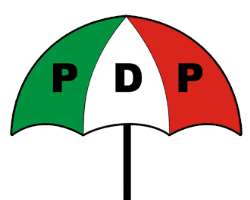 An Abuja based Non Governmental Organisation, the Society for Rule of Law in Nigeria (SRLN), has described the judicial debacle being orchestrated in Ekiti State by the All Progressives Congress (APC) as dangerous to the sustenance of democracy in Nigeria.
The group, which said it was worried that attempt was being made to use the judiciary to stall the installation of the governor duly elected by the people of Ekiti State, added that; "some people are trying to set a dangerous precedent and If care is not taken, we will soon get to a stage where some disgruntled people will get the court to stall the inauguration of President of Nigeria, thereby throwing the country into anarchy."
In a statement issued today by its Coordinator, Comrade Chima Ubeku, the SRLN said "the judicial debacle in Ekiti State should be looked into beyond the narrow interest of APC, Peoples Democratic Party (PDP) and the Governor-Elect, Ayodele Fayose.
"Rather, what is playing out in Ekiti portends serious danger for democracy in Nigeria if it is allowed to succeed.
"This is because the moment it happens in Ekiti that the judiciary is used to prevent the person elected by the people from assuming office, Nigerians should be rest assured that the courts will also be used to stop whoever wins the next year presidential election, governorship elections and even National Assembly elections from assuming the offices they were elected to occupy.
"The implication of this is that Nigerians will just have to kiss democracy goodbye!"
While calling on judges in Ekiti State, especially the Chief Judge, Justice Ayodeji Daramola to thread cautiously, SRLN said; "The judiciary must not give the impression that it is working against the people.
"The moment the people begin to have the feelings that the judiciary is being used against their collective interests, the credibility of the courts will become questionable and that is unhealthy for our nation.
"Therefore, those involved in the Ekiti State matter should be mindful of their actions and inaction so that they don't destroy democracy in our country."