Confronting graduate unemployment crisis - The Guardian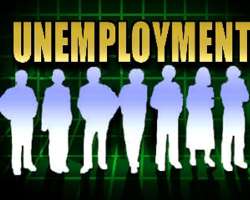 Official statistics released on Nigeria's unemployment situation are scary and the picture of graduates without jobs is so grim, the phenomenon ranks highest on the checklist of woes confronting the country. Certainly, the future is ominous if the challenge is not addressed comprehensively.
   This tragedy of massive graduate unemployment played out in April this year at the sham recruitment by the Nigeria Immigration Service (NIS) as almost a million applicants struggled at various centres across the country for about 2,000 job places. Tragically, Nigeria lost more than 20 promising graduates in the stampede, hallmarked by corruption and insensitivity of public officials. Successive administrations have criminally neglected their responsibility to create the enabling environment for investment. They have either failed to apply the right ideas to managing the emerging monster or have been bereft of the capacity to make any impact. 
   It is highly regrettable that in spite of the country's resource endowments, the unemployment problem has for decades remained high on the checklist of socio-economic woes. Sadly too, no administration has made it a priority to drastically reduce it with sound policies and appropriate material investment. 
   Against this background, the Federal Government's claim the other day through the Minister of Works, Mike Onolemenmen at a graduate internship opportunities fair in Ekpoma that it had come up with strategies at various levels to address the army of unemployed graduates is encouraging, provided the promise would not remain a mere promise never to be fulfilled. According to him, the strategies would not just provide the enabling environment for job creation but massive investments in infrastructure which would serve as catalyst for growth to mitigate the current harsh conditions. He also urged the graduates to live up to their training and skills during internship to disprove negative impressions about Nigerian graduates being unemployable. The minister's appeal to the private sector for mentoring support on improved manpower and development of capacity is also logical but there has to be a reciprocal disposition on the part of the government towards growth and development of the sector, based on trust. 
   The National Bureau of Statistics (NBS) recently posted 54 per cent of Nigerian youths as unemployed in 2012, going by the '2012 National Baseline Youth Survey Report'' issued in collaboration with the Federal Ministry of Youth Development. Official research has also put the figure of unemployed at 23.90 per cent of total population (as at 2013), about 34 million, a figure said to be exclusive of about 40 million other Nigerian youths captured in World Bank statistics in 2013.
   Perhaps 1995 would remain the best year for Nigeria when its lowest ever unemployment rate was recorded at just 1.9 per cent of the country's population, translating to about 2.1 million people out of the estimated 111million total population. By 1999, the rate of unemployment had gone beyond control, about 22 million of total population. And the level has been shooting through the roof since 2007.
   The causes are not far-fetched: The demise of small scale and cottage industries in both formal and informal sectors is one. Of course, agriculture has long been neglected as a leading job provider; poor growth rate bolstered by inclement harsh economic policies, high level of corruption, mismanagement of public funds, massive shortage of infrastructure and growing insecurity. On the list too, is the relegation of technical and vocational studies, a situation that has resulted in a large number of job seekers without requisite practical skills for self-employment.  This degeneration, of course, has its consequences which are dire.
   No doubt, there are ways out of the quagmire, with a purposeful leadership. Working with vital statistics should be the norm. The country has grown beyond guesswork and government must start with accurate data collection. Collecting accurate information about unemployment, however, is no end but a means to an end. Such information should be the basis for proper planning and adequate investment in skills acquisition as well as job-creating ventures.
   As the thirst for higher education will not cease, it becomes government's responsibility to plan to accommodate the growing list of graduates every year. A more coordinated collaborative effort with the private sector is, therefore, necessary. 
   There are too many contending forces against industrial development and there are factors in Nigeria that do not augur well for job creation and sustainable industrialisation. Economic policies must be geared towards removing such impediments just as massive infrastructural development must be embarked upon. Seeking to reverse the ugly trend of unemployment without a regime of stable electricity supply is, of course, almost impossible. So, with this scenario, the government has its job well cut out. And unless it discharges it creditably, the much vaunted transformation agenda would remain nothing more than a slogan.