SkyVision VPN solution chosen by Unity Bank, one of Nigeria's Largest Retail Financial Institutions to Ensure Seamless Connectivity Between its Branches Nationwide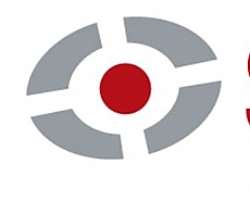 LAGOS, Nigeria, October 1, 2014/African Press Organization (APO)/ -- SkyVision Global Networks Ltd. (http://www.skyvision.net), a leading global communications provider, today announced its recent partnership with Unity Bank, one of Nigeria's leading retail financial institutions. SkyVision provided its satellite-based Virtual Private Network (VPN) services via its local Nigerian hub to support Unity Bank's LAN network, connecting the bank's headquarters in Lagos to its numerous branch offices nationwide.
Logo: http://www.photos.apo-opa.com/plog-content/images/apo/logos/skyvision.jpg
With 236 branch offices throughout Nigeria and additional branches planned for the future, Unity Bank required a robust, reliable and highly secure communications solution. Recognized as a leading connectivity provider in the region, Unity Bank chose SkyVision to install and deploy an optimal solution to meet their needs.
The SkyVision VPN solution connects Unity Bank's core applications - including peripheral applications - to its headquarters, enabling continuous, seamless business operations in its rural area branches. Fully deployed and managed by SkyVision, SkyVision VPN enabled Unity Bank to connect their LAN sites with no investment in additional infrastructure. The superior technology behind SkyVision VPN offers increased flexibility and enables complete management control.
"As one of the nation's leading banks and a contributor to Nigeria's GDP, we needed a viable communications solution we could depend on," said Zubairu Atiku, Head IT of Unity Bank. "After careful consideration, we chose SkyVision due to their outstanding market reputation, specifically in the finance industry and their ability to deliver exactly what we needed. This included installing and managing a highly-reliable system, coupled with dedicated customer service and technical support, which can't be compared to previous service providers," he added.
SkyVision is highly experienced in providing the African banking industry with reliable network solutions suited to their unique requirements across geographic boundaries, particularly in rural areas. SkyVision is proud to have furthered its reach into this market through recent partnerships with prominent financial institutes across Africa - including UnaCoopec, Bank of Africa and others.
"Partnering with Unity Bank is part of our continued commitment to the African financial market and to Nigeria in particular, where we have a strong and active local presence," comments Dror Limor, SkyVision VP Sales & Marketing. "We are proud to serve Unity Bank as our valued customer and to have provided them with the reliable solution and full support they required and deserve. SkyVision plans to further expand its finance and micro-finance penetration within Nigeria and across Africa."
For over a decade, SkyVision has focused efforts to becoming the corporate communications 'solution of choice' in Nigeria, through its establishment of local hubs, PoPs and local presence to deliver quality communications and a high level of service to customers nationwide.
Distributed by APO (African Press Organization) on behalf of SkyVision Global Networks Ltd
For more information, contact:
Iris Tovim
Marketing Communications Director
SkyVision Global Networks
+44 20 8387 1750
About Unity Bank
One of Nigeria's leading retail banks, Unity Bank emerged from the largest merger and consolidation in Nigeria's banking industry, with 236 business offices spread across the country and continuously increasing in number. Unity Bank is Nigeria's 7th largest bank by business locations. Headquartered in Abuja, Unity Bank is one of the largest employers of labor in Nigeria and a major contributor to its GDP. The Bank and its associate companies employ a staff of over 5,000 nationwide, and of at December 2012, its Shareholders Funds stand at N51.46 billion. For more information, visit the website at: www.unitybankng.com.
About SkyVision
SkyVision is (http://www.skyvision.net) a global communications service provider, offering comprehensive, integrated solutions to meet all corporate, government and telco market requirements. With an emphasis on its customers' local or regional requirements, SkyVision offers superior network connectivity solutions. Known for its innovative approach, the company offers an extensive suite of both customized solutions and industry-standard services for end-to-end IP connectivity (http://www.skyvision.net/enterprise-solutions), managed from its international gateways and selected local hubs. SkyVision's global-reaching network connects its customers to the Internet backbone with more than ten satellite platforms and a network of high-capacity fiber optic cables, via its gateways in Africa, Europe, North America and the Middle East as well as multiple points of presence (POPs) in Africa. SkyVision currently commands a satellite and fiber network IP connectivity (http://www.skyvision.net/service/fiber-solutions) spanning 100 countries. The company's C-Band and Ku-Band VSAT network solutions (http://www.skyvision.net/services/lobby2/Internet%20Connectivity) draw on SkyVision's extensive space segment inventory from leading satellite providers and its capacity is carefully tailored to customers' individual needs for optimal cost-effectiveness. Visit http://www.skyvision.net.