September 27, 2014

| Kenya
SECRETARY-GENERAL APPOINTS CAROLE WAINAINA OF KENYA AS ASSISTANT SECRETARY-GENERAL FOR HUMAN RESOURCES MANAGEMENT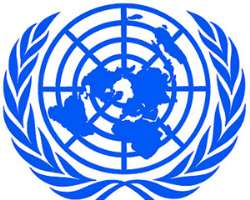 NEW YORK, September 26, 2014/African Press Organization (APO)/ -- United Nations Secretary-General Ban Ki-moon announced today the appointment of Carole Wainaina of Kenya as Assistant Secretary-General for Human Resources Management, Department of Management. Ms. Wainaina will replace Catherine Pollard, who has been appointed Assistant Secretary-General for General Assembly and Conference Management.
Ms. Wainaina brings with her a wealth of global experience at various senior leadership levels including human resources strategy, leadership development, change management and driving organizational transformation. She has more than two decades of national and international corporate and non-profit leadership experience, having served as the Chief Human Resources Officer and member of the Executive Committee at Royal Phillips in the Netherlands from 2011 to 2014. Previous to that she worked at the Coca-Cola Company as Group Human Resources Director, Europe and held various progressively responsible positions, also at The Coca-Cola Company based in Turkey, the United States of America, the United Kingdom and Kenya.
Ms. Wainaina also served as Chief of Staff to the former Chairman and CEO of the Coca-Cola Company in Atlanta and as President of the Coca-Cola Africa Foundation. She started her career as a Management Consultant at Pricewaterhouse Coopers in Kenya and also served as the Special Assistant to the Director of the Kenya Wildlife Service.
Born in Kenya in 1966, Ms. Wainaina has a Bachelor of Business Degree from the University of Southern Queensland in Australia, majoring in Human Resources Management and Marketing.