Apple withdraws iOS 8 update due to flaws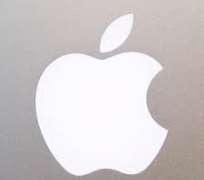 Apple has been forced to withdraw an update for the iOS 8 operating system, after it appeared to cause more problems than it solved.
The tech giant had released the new version of its software to fix glitches reported by iPhone and iPad users.
But customers who installed the update have reportedly had difficulties making phone calls, and have been unable to use fingerprints to unlock their device.
Many of these latest flaws only seem to affect the iPhone 6, with older models less vulnerable to the additional glitches from the software update.
An Apple spokeswoman said: "We have received reports of an issue with the iOS 8.0.1 update. We are actively investigating these reports and will provide information as quickly as we can. In the meantime, we have pulled back the iOS 8.0.1 update."
But for many disgruntled users, news of the problem came too late, with many unable to use their devices as normal.
The problems come amid warnings from experts that Apple's OS X operating system has a security flaw which could be more serious than the notorious Heartbleed bug.
The have also been complaints from iPhone 6 Plus owners, who claim their smartphone had bent substantially after being placed in a tight pocket.
More than 10 million of the new devices were sold in the weekend after its launch last Friday.
The iOS update had been intended to fix bugs in the operating system which had stopped the much-anticipated HealthKit feature from going live last week.
According to a description from Apple, the download was also meant to make it easier for apps to access photos, and to address a glitch seen in the Safari browser.
Affected users are being advised to revert to the original version of iOS 8. - Sky News.