Nigerian Sovereign Authority and a number of high ranking African government dignitaries to attend the 2nd Africa Global Business Forum in Dubai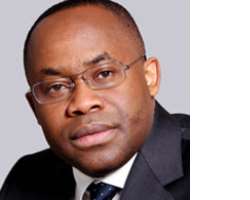 DUBAI, UAE,-/African Media Agency (AMA)/- The Dubai Chamber of Commerce and Industry announced the presence of Mr. Uchi Orji, CEO of the Nigerian Sovereign Authority at the 2nd Africa Global Business Forum, due to take place in Dubai on 1st and 2nd of October.
Held under the patronage of HH Sheikh Mohammed bin Rashid Al Maktoum, UAE Vice-President and Prime Minister and Ruler of Dubai, the Forum's objective is to facilitate a high-level dialogue and advice on key strategic directives related to Africa's economic outlook.
With Dubai becoming a significant investor across Africa and a base for fast-growing bilateral trade the Forum will exemplify why the Emirate is growing as a hub for African entrepreneurs to access global markets. It will also define why it forms an international investor base for African operations.
This exclusive, invitation-only event will bring together over 500 high-level decision makers including:
African Heads of State: HE Dr. Mulatu Teshome, President, Federal Republic of Ethiopia, HE John Dramani Mahama, President, Republic of Ghana, HE Paul Kagame, President, Republic of Rwanda, HE Macky Sall, President, Republic of Senegal.
Ministers and dignitaries: HE Patrick Achi, Minister of Economic Infrastructure, Republic of Ivory Coast, HE Amama Mbabazi, Prime Minister, Republic of Uganda, HE Osman Omer Ali Alshareef, Minister of Commerce, Republic of the Sudan, HE Cheick Mobido Diarra, Transitional Prime Minister of Mali, HE Festus Mogae, the Former President of the Republic of Botswana, HE Admiral Mohab Mohammad Hussein Mameesh, Chairman of Egypt's General Authority for Economic Zone, North-West Gulf of Suez, Hon. Dr Richard Sezibera, Secretary General, East African Community (EAC), HE Kadré Désiré Ouédraogo, President of the Economic Community of West African States Commission (ECOWAS).
Prominent CEOs and Directors operating globally: 50 countries, including 22 based in Sub-Saharan Africa and over 40 Nigerian CEOs currently represented. Organisations include: Mastercard, Abax Corporate Services, Jones Lang Lasalle, Agility, Astral Aviation, Emerald Energy, Chellarams, Mohamed Hareb Al Otaiba Group Of Companies, Siemens, Ernst & Young, Microsoft, Sunbird Group, Jagal, The Carlyle Group, Ericsson, Haco Industries, Habiboil Limited.
Heads of private banks, sovereign wealth funds and private equity firms, including: Nigeria Sovereign Investment Authority, Unibank Ghana Ltd, HSBC Africa, London Stock Exchange Group, JP Morgan Chase Bank, Deutsche Bank, Wendel, Enko Capital Management, Africa Finance Corporation, Rwanda Stock Exchange.
Local presence will be led by HE Reem Al Hashimy, UAE Minister of State and Managing Director of Dubai Expo 2020, HE Sultan Al Mansouri, UAE Minister of Economy and HE Mohammed I. Al Shaibani, Executive Director and CEO of the Investment Corporation of Dubai.
HE Hamad Buamim, Dubai Chamber's President & Chief Executive Officer pointed out that under the directions of HH Sheikh Mohammed bin Rashid Al Maktoum, Dubai has become the main venue for UAE companies seeking to expand in promising African markets, stressing that Dubai Chamber's plan to open more representative offices throughout Africa is a true reflection of its commitment to raise the competitiveness of the business community in Dubai.
He also highlighted the calibre and diversity of the Africa Global Business Forum's official partners and sponsors, saying that the active participation of these leading UAE companies mirrors their intention to explore further investment opportunities in Africa.
The list includes the Investment Corporation of Dubai (ICD) as a title partner, Dubai Ports World (DP World) as a platinum sponsor, Dubai Islamic Bank and Nakheel as gold sponsors, Dubai Investments and Eagle Hills as silver sponsors, while Standard Bank and ECOWAS are official partners.
A recent study by the Dubai Chamber of Commerce and Industry in collaboration with the Economist Intelligence Unit (EIU), has highlighted economic and investment opportunities in Sub-Saharan Africa and its potential to become the world's fastest growing region. Increase in economic reforms, rising fiscal spending and ties with fast growing economies in Asia have been identified as the main factors supporting the economy in Sub-Saharan Africa.
The full programme and further information on the Africa Global Business Forum 2014 are available on: http://www.africaglobalbusinessforum.com/