7 Boko Haram Suspects Arrested At Shaffa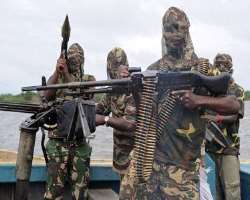 7 suspected Boko Haram operatives who have been terrorizing shaffa town and environs were arrested on Monday in town follwing a tip off.
Mallam Zakariya Shizhawu a prominent resident of Shaffa told our correspondent,"thank God Seven Boko Haram suspected operatives who have been terrorizing our community were arrested yesterday (Monday) by security agents following a tip off by our town's people."
There has been jubilation since yesterday and a sigh of relief by members of the community who have long suspected that the operations of the Boko Haram were aided by insiders.
Since the arrest yesterday normalcy has returned to shaffa and people are going around doing their duties.