Governor Akpabio, Amosun, Yero, Christine Ohuruogu And Others Bagged Nigeria Arise Awards In London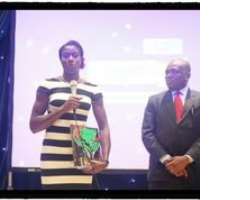 THE NIGERIA ARISE AWARD
As a way of branding, motivating and encouraging our leaders and mentors, The Nigeria Arise Team put together the Nigeria Arise series and Award for 2014 in London. It is an iconic programme around Nigeria's important dates/events to honour individuals, government and corporate institutions who have contributed to the development/image of Nigeria.
The award is for those that have excelled in their field, business pursuits or called by Nigerians to do more in their industry for the development of the nation; it also recognise others willing to be part of a change for a better nation; those that have been challenged yet, sees it not as a barrier but a tool to try more progressively and positively to develop human capital and our community.
------------
Celebrated HRH Oba Tejuoso, Akwa Ibom State Governor Dr. Godswill Akpabio, Ms. Yewande Akinola, young woman engineer who works with ARUP group and His Excellency The Executive Governor of Kaduna State who was represented by represented by Izzan Zauzzan , Dr. Mukhtar Ramalan Yero – are just some of the notable leaders and professionals at this year's Nigeria Arise Award ceremony that took place on the 30th August 2014 at Holiday Inn Regents Park.
The evening -long event celebrated the strengths and qualities of Nigerians with a host of some of the continent's most recognised names and voices who inspired, encouraged and informed through their talks and speeches.
Being its sixth year, Nigeria Arise Award – an offshoot of Nigeria Arise – is a global landmark occasion for Nigerians, and those with a passion for the Nation. Each year residents across Africa, the USA, the UK and other European countries travel to London to attend this inspirational dinner and Award. This celebration of Nigeria's finest has historically drawn some of the world's most recognised names, including sports woman Christine Ileoma Ohuruogu, Dele Momodu the Ovation International publication and Governor Ibukunle Amosun of Ogun State in attendance.
The event delivered an excellent package and diversity as seen in the attendance such as the Former Governor of Abia State Dr. Orji Uzor Kalu, Former Managing Director of GT Bank/Former VP to AC Mr. Fola Adeola, Izan Zazzau etc --; the Nigeria Arise Award 2014 presented Nigerians the opportunity to interacts with their leaders in attendance with other talented men and women gracing the red carpet Ceremony.
Other Recipients included Hon. Tunji Bello A Lagos State commissioner For Environment, Senator Izunaso from Imo State, Senator Ibikunle Amosun FCA , Governor, Ogun State Nigeria who was represented by Commisioner of Industries Hon Bimbo Ashiru ; Senator Ganiyu Solomon; Mr. Innocent Chukwuma of Innoson Manufacturing company; Dr. John Osammor of Odeiga House Odeiga foods; Mike Abiola of African Voice; Victor Olisa a Chief Superintendent in the Metropolitan Police; Prince Lipede Of Media Solution/ InfoTech; Pst. Tunde Bakare who presides over Global Apostolic Impact Network and President of Latter Rain Ministries; Dr. Engr. Rabiu Musa Kwankwaso, Executive Kano State; Dr. Solomon Fubura for his services for business development and empowerment programmes; Professor Stanley Okolo & Dr. Peter Ozua for contributions in Health; Dr. Nazir Ahmed for Excellence in Education; Mr. Patrick Ideh of Bantuway Foods; Channels TV Broadcasting Channel in Nigeria and Dana air.
Performance was provided by Ben TV live band and international artist Daddy Showkey.
Recipients reinforced the need for Nigerians to stand together and look forward to achieving even greater prominence and successes for across the continent.
The Founder of Nigeria Arise Mr. Alistair Soyode said: we call all Nigerians to be proud of their heritage, cultures and it's our unique responsibilities to participate in National Development and on our image in the committee of nations.
The fact that such an intelligent and varied range of people who love Nigeria attended the event shared ideas and to inspired each other to make Nigeria greater than it was yesterday."

1. Mike Abiola of African Voice Nigeria Arise Nollywood Ambassador 2014
2 . Professor Stanley Okolo Nigeria Arise Health Ambassador 2014
3. Dr. Peter Ozua Nigeria Arise Health Ambassador 2014
4. Ms. Christine Ohuruogu Nigeria Arise Sport Ambassador 2014
5. Mr. Femi Okutubo of Trumpet Nigeria Arise Media Ambassador 2014
6. Dr. John Osammor of Odeiga House Nigeria Arise Food Ambassador 2014
7. Dr. Solomon Fubara Nigeria Arise Business Ambassador 2014
8. Ms. Yewande Akinola Nigeria Arise Innovation Ambassador 2014
9 Patrick Ideh of Bantuway Nigeria Arise Enterprises Ambassador 2014
10 . SENATOR OSITA IZUNASO Nigeria Arise NGO Ambassador 2014
11. HONOURABLE TUNJI BELLO Nigeria Arise Environmental Ambassador 2014
12. SENATOR GANIYU SOLOMON Nigeria Arise Special Ambassador 2014
13. Mr. Jimmy Agbaje Nigeria Arise Mentor/Inspiring Ambassador 2014
14. Dana Air Nigeria Arise Airline Ambassadors 2014
15. Dr. Nazir Ahmed od Best Tutors Nigeria Arise Education Ambassador 2014
16. Pastor Agu Irukwu Nigeria Arise Leader's Ambassador 2014
17. Apostle Alfred Williams of CFT Nigeria Arise Leader's Ambassador 2014
18. Kaduna Gov HE Mukhtar Yero Nigeria Arise Peace Ambassador 2014
19. Channels TV Nigeria Arise Television Ambassador 2014
20. Kano State/Governor Rabiu Kwankwaso Nigeria Arise Youths/SME 2014
21 Ogun State Gov Sen Ibikunle Amosun FCA Nigeria Arise Most Industrially developed State 2014
22. INNOSON GROUP Nigeria Arise Entrepreneurial Ambassador 2014
23. Chief Superintendent Victor Olisa Nigeria Arise Brand Ambassador 2014
24. Pst. Dr. Tunde Bakare Nigeria Arise Nation's Builder Ambassador 2014
25. CG Ibrahim Dikko Inde Nigeria Arise Special Ambassador 2014
26. Prince Lipede of Media Solution Nigeria Arise Entertainment Ambassador 2014
27. Mr. Richard Taylor Nigeria Arise Special Ambassador 2014
28. HRH Oba Tejuoso Nigeria Arise Goodwill Ambassador 2014
29. HE Sen. Dalhatu Tafida CFR OFR Nigeria Arise Mentor's Ambassador 2014
30 Akwa Ibom Gov Godswill Akpabio Nigeria Arise Most OUTSTANDING Governor in Infrastructural
Development

CHRISTINE
DADDY SHOWKEY
GOVERNOR OF AKWA IBOM
GOVERNOR OF AKWA IBOM2