The Spelling Bee Competition Goes National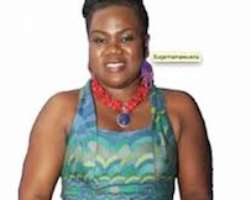 The Spelling Bee Competition Goes National
As The Spelling Bee, a competition targeted at students between ages 8 and 14 overseas, enters its second season in Nigeria, the organisers have extended participation in the competition to more states across Nigeria, P.M.NEWS has learnt.
The new season will open in Nigeria in November with a call for enrollment of schools.
Eugenia Tachie-Menson, Country Director, Young Educators Foundation, organisers of The Spelling Bee competition, said with the successful implementation of the educational programme in Osun State, they are now very pleased to extend the opportunity to every other student across Nigeria.
In its debut, 120 pupils from 40 schools were at the finals where 12 year-old Zainab Olawale emerged the eventual winner of the keenly contested competition.
Zainab, a Junior Secondary 2 pupil of Unity Middle School, Osogbo, Osun State, was rewarded with an all expense-paid trip to the 87th Scripps National Spelling Bee of the USA.
Tachie-Menson expressed gratitude to the State of Osun and the office of SCARF for welcoming the programme.
She said the maximum number of schools per state that could participate would be 25, while selected teachers from these schools will undergo a one-week training to be led by Linguistics trained officials from Ghana.  After this, the teachers are expected to impart their acquired skills in their students.
Emmanuel Afful, Linguistics Certified and Lead Trainer of The Spelling Bee, said the major objectives of The Spelling Bee in Nigeria includes encouraging students to improve on their knowledge and application of the rules guiding the use of English Language.
The national competition will come up in April 2015 with all state finalists converging on Calabar to compete for the enviable title of best speller in Nigeria.
The winners will be rewarded with an all-expense paid trip to the 88th Scripps National Spelling Bee in Washington DC, USA as a guest, plus a scholarship for the overall winner, while an all-expense paid trip to Oxford University Press, United Kingdom and a scholarship will be received by the first runner up.
The Spelling Bee is a competition designed to inculcate the basic imperatives of effective communication, ultimately impacting improved spelling skills, development of poise, increase students' vocabulary, pronunciation and accurate word usage.
It is a competition run by Young Educators Foundation, an NGO that promotes literacy and education, and franchise holders of Scripps National Spelling Bee, USA for Ghana.  Ghana is the only African country to participate in Scripps National Spelling National Bee in partnership with PDR Media Service Nigeria and Business Interactive Consulting International.