Iraqi dam recaptured from IS rebels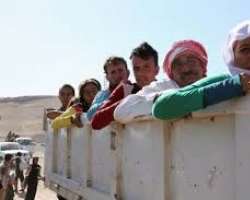 Iraqi dam recaptured from IS rebels
Kurdish Peshmerga fighters and Iraqi troops have retaken Mosul dam from Islamic State (IS) militants who seized it two weeks ago, Iraqi officials say.
Military spokesman Lt-Gen, Qassim Atta, told state TV that the dam – Iraq's largest – was recaptured on Monday.
The troops were backed by a joint air patrol, he added, without specifying if there had been any United States' air strikes.
The claim could not be immediately verified, and one Twitter account linked to IS said it still had control, the BBC reports.