Germany urges nationals to leave Ebola-hit countries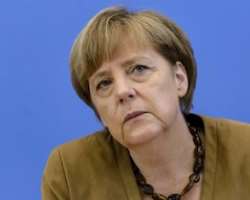 Germany urges nationals to leave Ebola-hit countries
Germany on Wednesday called on its nationals to leave Guinea, Liberia and Sierra Leone as the death toll from the Ebola virus continued to mount in west Africa.
Foreign ministry spokesman Martin Schaefer told reporters that Germany had updated its travel warnings after a meeting of a crisis unit dedicated to the Ebola outbreak in west Africa.
"It was decided there that all German nationals who are in Guinea, Sierra Leone and Liberia are called upon to leave due to the still-critical situation," he said.
Schaefer said however that "medical personnel who are needed on the ground" were "explicitly exempt" from the warning.
He added that Germany was keeping its embassies and consulates in the three countries open.
The epidemic, the worst since Ebola was first discovered four decades ago, has killed more than 1,000 people since early this year, according to the World Health Organization.
 
pmnews