NMA president, Obembe quits over members insistence on 'strike continues'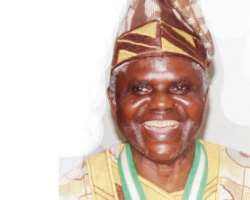 The President of Nigeria Medical Association, Dr. Kayode Obembe, has resigned from office over members insistence to continue with strike.
Obembe in a statement on Friday, maintained that he stood by his action to suspend the nationwide strike which his members embarked upon since July 1.
In his three-paragraphed letter, Obembe said 'There has been a request for clarification about the two postings from NMA secretariat, on the NMA blog.
"I want to make it categorically clear that I stand by every letter of the document I signed - That the strike was suspended.
"And since upon my integrity and honour, I cannot continue to drive the doctrine of 'strike continues', I hereby tender my letter of resignation as NMA president.
"What I have written, I have written.'
It will be recalled that Obembe in a communique signed by him on Thursday, announced the suspension of the NMA's nationwide strke with immediate effect.
The  communique which was issued after the group's Emmergency Delegate Meeting held in Abuja cited the recent outbreak of Ebola Virus Disease, as part of the reasons for its action.
He also said the need to attend to victims of insurgency especially those affected by the incessant bomb blasts, also informed its decision.