Aids Is Preventable—Prof. Selvakumar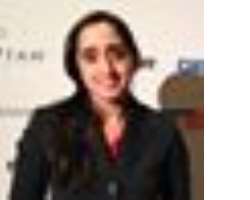 Professor Divya Selvakumar is the founder of Global Hindu Charity Foundation USA in conjunction with Alphavision International. She is a renowned nutritionist consultant from the United States of America. In this Exclusive interview with Godday Odidi, she spoke extensively on how Aids can be prevented and other issues affecting human health.
Excerpts:
Let's meet you ma?
I am Professor Divya Selvakamar, the founder of Global Hindu Charity Foundation USA in conjunction with Alphavision International and presently running another PhD course in Nutrition. I lecture Nutrition online too.
How many times have you been in Nigeria?
For couples of years, I have been in Lagos working with HIV/AIDS organization awareness called Alphavision International which is co-ordinated by Pastor Stephen Enatiku. Educating people on HIV/AIDS and Nutrition is my calling and nothing more. I met Pastor Stephen Enatiku on Facebook on August 2011, where he discussed with me on his passion on HIV/ AIDS awareness.
I saw a great passion in him and I decided to work with Pastor Stephen. This is my third time in Lagos with Pastor Stephen Enatiku who has been so instrumental in carrying out all the operations on HIV/ AIDS campaign. His philosophy really convinced me that Pastor Stephen was a genuine man with integrity. The mission of Global Hindu Charity Foundation and Alphavision International is to help assuage the sufferings of people living with HIV/ AIDS and also educating them on the symptom.
We engage and educate people on the danger of the disease and give awareness and that is why I visit Nigeria every year and also we partner with Lagos State Aids Control Agency too. HIV/ AIDS are diseases that everybody understands and we educate people on prevention. I also use the medium to teach people on nutrition too. Aids do not have respect for age. Our mission to enlighten people on it and nothing else.
Before you came to Nigeria, what was the negative news you heard?
I had a family friend then who used to work in Nigeria. Nigeria is a great country! It was a little difficult to register our organisation through the World Health Organization (WHO) but it was successful. Nigeria is a country of many languages, tribes and regions. I saw it as an opportunity to work in Nigeria.
Do you teach in USA?
I teach at the Community College in USA and also teach Nutrition online. I am running my PhD on Nutrition because I combined work with school.
You recently toured Ethiopia before you came to Nigeria, what was it like?
It was a successful journey. I also educated them over there on HIV/AIDS before coming to Nigeria. Couples of weeks from now and I would be going back to Ethiopia. My mission to prevent Aids and teach people on healthy living.