OIL DROPS TOWARDS $81 ON SURGING US CRUDE INVENTORIES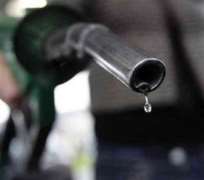 REUTERS
March 25, 2010 03:38AM
Oil fell towards $81 on Wednesday after a report showed U.S. crude inventories surged, deepening concerns about a demand recovery from industrialised nations as Europe struggles to manage Greece's debt crisis.
The front-month U.S. crude contract CLc1 fell 63 cents to $81.28 a barrel at 0715 GMT, having traded between $69 and $84 so far this year. London ICE Brent LCOc1 for May slid 55 cents to $80.15.
U.S. crude stockpiles jumped 7.5 million barrels the week ended March 19, five times as much as forecast in a Reuters poll, the American Petroleum Institute (API) said on Tuesday.
Supplies of distillates including heating oil and diesel fell 2.5 million barrels while gasoline stocks were little changed.
"If you just add up 7.5 minus 2.5 you have a net increase of 5 million, and that is pretty big," said Tony Nunan, a risk manager with Tokyo-based Mitsubishi Corp.
"Refiners are trying to maintain their margins by cutting crude runs to keep product inventories down," Nunan said, adding that U.S. stockpiles are still "much higher" than their five-year average.
The dollar strengthened against a basket of currencies. DXY, curbing the appeal of commodities for investors.
European Union leaders are scheduled to meet on Thursday to discuss how to help Greece deal with its debt crisis and prevent contagion.
"When people are concerned about Greece, they are also concerned about the economic health of Europe and consequently oil demand," Nunan said.
U.S. crude runs – which measures demand for crude oil input by domestic refiners – fell by 24,000 barrels per day (bpd) last week, the industry-funded API said.
Refinery utilisation dropped by 0.5 percentage point to 80.8 percent of capacity, while analysts were looking for an unchanged reading.
Oil traders will be seeking confirmation of these numbers from weekly government statistics that will be published by the U.S. Energy Information Administration (EIA) on Wednesday at 1430 GMT.
Dollar overdone?
Some investors say the inverse relationship between the dollar and oil in the past few years is starting to break.
"Pointing to the strengthening dollar when oil is falling is kind of overdone," Nunan said.
"I am starting to get sceptical about that. The stronger dollar is not the cause, but it is more that they are moving in a similar fashion", affected by weak European growth prospects, he said.
Higher-than-average stocks of heating fuels have been partially absorbed by an unusually cold winter across the northern hemisphere and rising demand from emerging Asian economies.
But U.S. crude stockpiles continue to expand due to growing imports as the Organisation of the Petroleum Exporting Countries (OPEC) exceeds output targets.
"Crude imports have to slow down, but if that happens, the crude gets backed up somewhere else," Nunan said. "If Asia can absorb that, fine, but if not, OPEC needs to cut overproduction."
OPEC ministers have said they expect oil prices to stay around current levels for the rest of the year. The group agreed to leave production targets unchanged last week citing accelerating demand growth in the second half and continued economic uncertainty. OPEC plans to meet again in October.
"It's a push and pull between short-term oversupply versus expectations of medium-term tightness," Nunan said.
The volume of Japan's customs-cleared crude oil imports last month fell 5.7 percent year-on-year to 17.874 million kilolitres (4.02 million barrels per day), the lowest tally for February since 1989, the nation's finance ministry said on Wednesday.