PDP fuelling impeachment to crush opposition: APC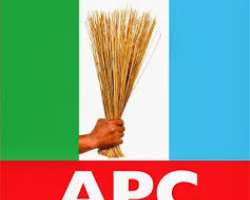 PDP fuelling impeachment to crush opposition: APC
 
PDP fuelling impeachment to crush opposition: APC
The All progressives Congress (APC) has described the impeachment of the governor of Adamawa State, Murtala Nyako, as a desperate attempt by the ruling People's Democratic Party to crush credible opposition Parties.
The National Chairman of the All Progressives Congress (APC), Mr John Odigie-Oyegun,on Wednesday, said events in Nigeria in the past few weeks pointed to a return of the dark old days of state dictatorship, lawlessness, impunity and repression.
He spoke at a news conference in Abuja.
The party said the impeachment of Governor Nyako was fraught with irregularities, bias, judicial contradictions and violated every procedural and constitutional provisions as it was the worst manifestation of impunity.
At the briefing, the immediate past Governor of Kwara State, Senator Bukola Saraki, said that the party would challenge this gross injustice to the party and people of Adamawa State.
Earlier on Tuesday, the Chairman of the APC Governors Forum and the Governor of Imo State, Rochas Okorocha, condemned the impeachment, insisting that "it is not what Nigeria needed at a time it is trying to tackle insecurity in the northeast.
The governor was impeached by the members of the State House of Assembly on Tuesday on allegations of financial impropriety against him and his deputy.