Proposed sale of Mainstreet Bank runs into troubled water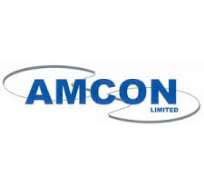 The proposed sale of Mainstreet Bank by the Asset Management Corporation of Nigeria, AMCON, may have run into troubled water as an American firm Intangis Holdings threatens court action.
has dismissed as frivolous the claims made by
Intangis Holdings is a financial and investment company that specialises in Emerging Markets on Mainstreet Bank.
The company in a statement on Monday threatened you to institute legal action against AMCON over the proposed sale of Mainstreet Bank.
According to the firm, "Having referred the Mainstreet Bank (formerly Afribank) case to the International Court of Arbitration, ICC, in Paris, Intangis, Holdings is contemplating legal action against AMCON.",
AMCON has hover dismissed Intangis claims as frivolous. In statement on Tuesday, AMCON said, "The background to the issue is that Intangis Holdings Limited (Intangis) recently wrote to AMCON's advisers on the ongoing divestment by AMCON of its equity in Mainstreet Bank Limited (Mainstreet), stating that AMCON is procuring a breach of Intangis' rights under a Confidentiality and Non-Circumvention Agreement, CNCA, dated 2 November 2009 between Afribank Plc ("Afribank") and Intangis.
"Intangis is claiming in a current proceeding at the International Court of Arbitration that Afribank contravened the provisions of the CNCA as follows: Not to enter into discussions, or negotiations with any potential investor in relation to acquisition of a portfolio of non-performing loans of Afribank; and The acquisition of a minority stake in the share capital of Afribank.
"Intangis is further claiming that the CNCA was breached on at least two occasions by Afribank. It is clear from the above that Intangis is pursuing a frivolous claim because;
AMCON is not a party to any agreement with Intangis; and Mainstreet did not even exist at the time Intangis signed the CNCA with Afribank.
"Mainstreet was established following a 'special' audit of the Nigerian Banking sector in which Afribank was found to be in a grave situation along with 9 other banks. Afribank's Board and Management was then replaced by the Central Bank of Nigeria, CBN, with a view to, cleaning up the bank and repositioning it by September 2011."
However, when it became apparent that Afribank lacked the capacity and ability to recapitalize before the September 2011 deadline, CBN revoked Afribank's license.
Consequently, pursuant to Section 39 of the NDIC Act, the Nigerian Deposit Insurance Corporation (NDIC) in consultation with CBN organised and incorporated three (3) "bridge banks" including Mainstreet. A Purchase and Assumption Agreement was executed by NDIC (as the statutory transferor of Afribank) and Mainstreet, who purchased assets and assumed certain liabilities of Afribank. AMCON subsequently subscribed for shares of Mainstreet in 2011.
"Given that Intangis' claim is anchored on the ongoing divestment of AMCON's interest in Mainstreet, it is important to note the following:
Neither Amcon nor Mainstreet are parties to the CNCA and neither party assumed Afribank's obligations under the CNCA.
Further, the said CNCA expired on 2 November 2011 and as such there is no subsisting existing contract of which AMCON can be said to be breaching or inducing its breach. Even if the CNCA had not expired, the ongoing transaction relating to the divestment of AMCON's shareholding in Mainstreet does not constitute a prohibited transaction under its expired terms."