Ex-Oni's Chief Of Staff Denies Dumping PDP For APC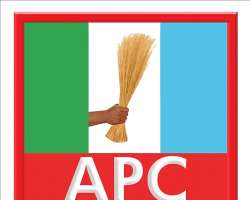 Former Chief of Staff to Chief Segun Oni, Deputy National Chairman of the All Progressives Congress (APC), Barrister Segun Ilori has debunked report by The Nation newspaper that he had defected from the Peoples Democratic Party (PDP) to the APC, saying: "that report was a figment of the writers's imagination."
Ilori, who reacted to the newspaper report in a release issued today, said he remained committed to the PDP and President Goodluck Jonathan's transformation agenda.
He said; "I am a member of the Goodluck Support Group (GSG) and a strong believer in the transformation agenda of President Goodluck Jonathan, therefore I can never join the APC
"As at yesterday, I held several meetings with PDP leaders in Ekiti State on tomorrow's election, and I am presently in Orin-Ekiti, my hometown, working assiduously for PDP to win the election.
"It is therefore the figment of imagination of The Nation newspaper and its reporters that I have decamped to the APC, because leaving PDP for APC is not an option I can ever consider."
Speaking further, Ilori, who recently won a N750 million against The Nation newspaper, said; "The way The Nation newspaper goes about lying against anyone they see as opposing the political interest of its owner should worry Nigerians, especial stakeholders in the media."
Lere Olayinka can be reached on 08034671763