Private jet: Court orders stay of Diezani's probe for two weeks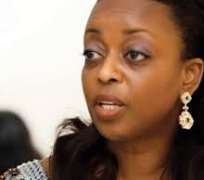 A Federal High Court , Abuja presided over by Justice Ahmed Mohammed on Thursday gave a momentary reprieve to the Minister of Petroleum Resources: Mrs Diezani Alison Madueke: it order the House of Representatives Committee on Public Accounts probing the minister of petroleum, Mrs Diezani Alison-Madueke over the N10billion private jet scandal to hod on for two weeks.
.
The court stopped the probe after counsel to the minister informed it that the House committee is threatening to arrest the minister if she does not appear despite the pendency of the action.
Madueke's lawyer, Mr Etigwe Uwa, had informed the court that the House committee had ordered the minister and NNPC, through a letter, to appear before it between the 25th and 27th of June, 2014 to defend the allegation against them.
The minister and the Nigeria National Petroleum Corporation (NNPC) had approached the Federal High Court in Abuja for an interlocutory injunction to stop the Senate and the House of Representatives from summoning them for the purposes of giving evidence or producing any documents which relate to the official records pending the determination of the substantive suit.
The judge in his ruling said the Committee on Public Accounts had no genuine reason to continue the probe on June 25, 26 and 27, 2014, having been aware of the pending suit seeking an order to restrain them from carrying out the investigation.
The case has been adjourned till July 3.