Boko Haram plans to attack Abuja with explosive-implanted petrol tankers, FG alerts citizens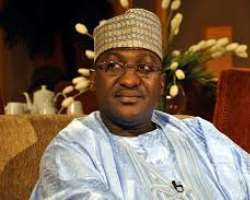 Boko Haram plans to attack Abuja with explosive-implanted petrol tankers, FG alerts citizens
The Federal Government has alerted Nigerians of a possible attack by the Boko Haram insurgent groups on the residents of Abuja by planting explosives in petrol tankers.
The Director-General, National Information Centre and director-general, National Orientation Agency (NOA), Mr. Mike Omeri, on Wednesday, revealed a plot by the Boko Haram insurgents to carry out a massive attack in different locations in the Federal Capital Territory (FCT).
Omeri said the insurgents plan to hijack fully loaded petrol tankers from their drivers, plant explosives in them and move the vehicles to destinations where they are expected to cause monumental destruction of life and property.
"The Nigerian security services have received intelligence report to the effect that insurgents intend seizing petrol tankers and planting Improvised Explosive Devices (IEDs) in the tankers and driving them to crowed places in Abuja," Omeri said.
The NOA boss urged members of Petrol Tankers' Association to be on red alert and advised them to report any attempt or seizure of their vehicles to the security agencies. Citizens were also advised to report any broken down tanker in any part of the territory to security agencies.
"We are using this opportunity to appeal to the public to be on the alert particularly when they see any tanker driving dangerously," he said.
Ms Marilyn Ogar, spokesman for the Department of State Services ((DSS) reacted to the suspected insurgents arrested in Abia State, saying they were actually 491, including five infants and five women. Omeri described the suspects as travellers, and said the arrest was not targeted at any group of persons or individuals.
He revealed that during interrogation of the suspects, a notorious insurgent who had been profiled by the DSS since 2007 and had been on the agency's watch-list was identified.
"This led to further questioning of the large movement of persons travelling in a convoy of over 30 buses with none of them having up to N1,000 on them,"