EMERGENCYRELIEF COORDINATOR VALERIE AMOS TO VISIT COTE D'IVOIRE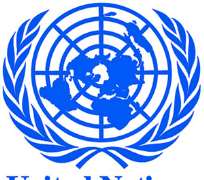 ABIDJAN, Côte d'Ivoire, June 17, 2014/African Press Organization (APO)/ -- EMERGENCYRELIEF COORDINATOR VALERIE AMOS TO VISIT COTE D'IVOIRE
WHO: Valerie Amos, Emergency Relief Coordinator and United Nations Under-Secretary-General for Humanitarian Affairs
WHAT: Mission to Cote d'Ivoire
WHEN: 18-20 June 2014
WHERE: Abidjan and field visit; West and Central African Consultations for the World Humanitarian Summit 2016
Emergency Relief Coordinator and Under-Secretary-General for Humanitarian Affairs, Valerie Amos, will visit Cote d'Ivoire from 18 to 20 June. Ms. Amos is scheduled to participate in the West and Central Africa regional consultation for the World Humanitarian Summit. She is expected to visit Grabo in western Côte d'Ivoire to meet displaced people and the communities hosting them.
West and Central Africa is the first region to host a consultation in the lead-up to the World Humanitarian Summit in 2016. During the consultation, community groups, national governments, regional organizations, humanitarian and development organizations, academics and businesses from the region will discuss the future of aid, focusing on humanitarian effectiveness; reducing vulnerability and managing risks; innovation; and serving the needs of people in conflict.
During her visit, Ms. Amos will meet Government officials and humanitarian representatives to discuss ways of strengthening capacities to meethumanitarian challenges in Côte d'Ivoire.
Ms.Amos is scheduled to give a press conference on Friday 20 June 2014 at 18:00 at Hotel Sofitel, Abidjan.