Complaints galore over GTBank's inter-bank transfer glitches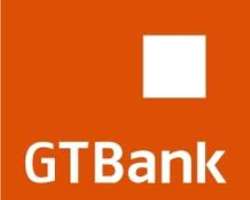 Complaints galore over GTBank€™s inter-bank transfer glitches
As Nigerians key into Central Bank of Nigerian engineered cashless policy, many banks are not leaving up to the expectations of providing seamless electronic transactions.
Customers of Guaranty Trust Bank are among a good number of others who have found themselves on the wrong side of technology.
Several of the banks customers have complained of undue delays in its inter-bank transfers, as they recounted enormous costs encountered by them as a result the sluggish services they encounter in the bank's inter-bank money transfer services.
A car dealer, Mr. Gbenga Fayemi, told THE RAINBOW that he wasted the whole day on a journey from Lagos to Cotonou because the GTB could not deliver in its transfer service as is the case in most other banks. Fayemi said that had arranged with his client to transfer money from GTBank to his account in First Bank for a transaction in Cotonou motor market, but waited for the whole day without the money getting to him.
The car dealer said he confirmed that the money was properly processed for transfer but the bank could not execute that other for close to 24 hours.
Another car dealer at Sunrise, Apapa, Mr. Tony Uja, said that his experience on funds transferred to him through the GTBank is varied, but all on unpleasant side. "Each time my clients transfter money to me these days through GTBank, there must be one issue or the other verging on undue delays.
I most cases I had to wait for many hours, sometimes overnight before the transaction is completed, he said.
According to him, it was only when a client sent me money through Zenith bank interbank service that I noticed a whole world of difference. Immediately my client completed the order for transfer, the next moment thee money was in my account.
The Rainbow independent investigations showed that interbank money transfer happens almost immediately in Zenith bank, and most other banks.
Another customer of the bank, who gave his name simply as Pius, told THE RAINBOW he resides in Abuja. According to his story, some time last year he wanted to pay for an apartment and had tapped his friend for cash.
The friend sent the money to His First Bank account from GTB. He had to wait the whole day and the money   did not come till sometime in the night when he got alert. By that time it was late, because he lost the opportunity of paying for the property.
THE RAINBOW learnt that despite its vaunted technological capacity, GTBank has been disappointing in this one critical area of electronic payments – interbank transfers. Many customers have voiced their disappointment that a bank that has built its reputation on its technological competence have allowed such competitive advantage.
When contacted the spokesperson of the bank, Lola Odedina, she neither confirmed nor denied knowledge of the development, but rather asked our correspondent to send her the numbers of the customers that were complaining.