Doctors give new conditions to avert strike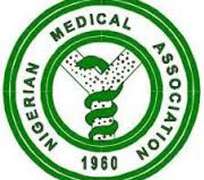 The Nigeria Medical Association (NMA), has listed new conditions under which the indefinite strike notice it issued earlier could be averted, saying among other things that the Federal Government should as a matter of urgency appoint a Surgeon -General of the federation.
Speaking Thursday in Abuja at a press conference, NMA President, Dr. Lawrence Kayode Obembe who listed the demands noted that an open letter containing the demands have been forwarded to the office of the Secretary to the Government of the Federation (SGF), Senate President, House of Representative Speaker, Minister of Health, among others.
According to the NMA president, the association affirms the appointment of a Chief Medical Director or Medical Director from among the medical field, especially by a Medical Director as contained in the Act establishing the tertiary hospitals, saying the position remains sacrosanct.
The association also frowned what it called the violation of the terms of 2009 collective bargaining agreement, saying the body would no longer tolerate continued violation of the rules exemplified by the payment of Medical Physicists and Optometrists with OD call duty allowance using the CONMESS scale.
While also saying that the Federal Government should as a matter of urgency set up a health trust fund that will enhance the upgrading of all hospitals in Nigeria, the doctors also are asking for a guarantee of universal applicability of all establishment circulars on the remuneration and conditions of service for doctors at all levels of government.
The 24-point demand also stated that further appointment of non-doctor consultants, such as nurses and other forms of personnel into the health care system would breed total chaos, insisting that under no circumstances should non-doctors be hired and paid as consultants in the public hospitals..
NMA 1st Vice President, Dr. Titus Ibekwe likewise told journalists that the new move by the association is meant to reposition the health sector as failure to take action will instead lead to deterioration of the situation in the nation's health sector.'