Jonathan decries unguarded political utterances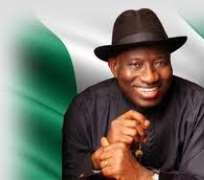 President Goodluck Jonathan has urged Nigerians to desist from making provocative statements that are capable of heating up the polity.
Jonathan said this at the swearing in of his Special Adviser on Political Affairs, Prof. Rufa'i Alkali; a Commissioner with the Federal Civil Service Commission, Mr. Simon Etim; and three permanent secretaries -Mr. Nanpon Danjuma, Mr. Binta Bello and Dr. Babatope Ajakaiye, before the commencement of Federal Executive Council (FEC) meeting deciated to the memory of late Prof. Dora Akunyili.
The President said by virtue of his new position, Alkali was like his Group Managing Director on political issues and should therefore take his assignment seriously.
'Your appointment is key because you are the chief spokesperson of the President on political issues, and when one listens to some of the comments that we politicians make, sometimes it could be terrible and do not portray the character of good politics.
'We are supposed to be nation builders. Even though it is extremely difficult to agree that a politician could be a statesman because we tend to be partisan, but at least in our utterances, we should give Nigerians hope that this country will be together and that we must unite and we must collectively forge ahead to develop our country.
'You are a very matured person and I believe that in your conduct, your utterances, your actions and inactions, you will portray a good character, a character that politicians and young people will use as role models,' he said.
The President urged the new commissioner to join the Federal Civil Service Commission to imbibe the culture that people who are qualified for employment should get it irrespective of who they know.
'No matter how highly placed you are as the President, the Vice President, members of the National Assembly, we were voted by all Nigerians. So we all owe all Nigerians our service and of course, we must make sure that whatever is available in this country goes to everybody irrespective who he knows.
'That is the key and that is the message and the key component of our transformation agenda,' he said.
Jonathan, while addressing the new permanent secretaries, regretted that discipline was lacking in the civil service because issuance of queries had been jettisoned.
He said there could be no quality control in a system where people are not queried for wrongdoings.
Jonathan said, 'What people complain about these days is lowering of academic standards that lowers the quality of the service.
'I believe if you have the courage to discipline people under you whose conduct does not reflect what is expected of a good public officer, it will not be so.
'One of the key problems we have in the service is that unlike in those days when people were given queries, these days the impunity is so high that nobody queries anybody.
'A system that you don't have queries that means that there is no quality control. If any factory producing any good and if there is no quality control, definitely the product will lack the desired quality.
'So as permanent secretaries, you must have the courage to query your directors, deputy and assistant directors if you think they have done things that deserve to be queried. If you need to refer to the Federal Civil Service Commission guidelines, you should do so because without discipline as a nation we cannot go anywhere.'