Nigeria has lost a patriotic citizen – Ejionueme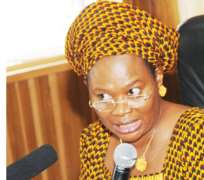 The former Director of Enforcement, NAFDAC, Pharm. Dioka Ejionueme who worked under Prof. Dora Akuyili at NAFDAC has said that Nigeria has lost one of her most patriotic and passionately committed citizens by her death.
In his statement, he said Akuyili's death is very painful but Nigerians will never forget her and the impact she made on their lives especially as the DG of NAFDAC.
'Dora's NAFDAC took Nigeria like a whirlwind in unprecedented, transparent and passionate five-star performance in public service'. According to him,  'for once in a very  long while, a Nigerian system worked and everybody, whether big or small, was made to fall into line.  As a consequence, millions of lives were saved by the effective strategies put in place by Dora to implement existing laws, rules and regulations pertaining to NAFDAC mandate,' he said.
He sympathized with Dr. Chike Akunyili and the entire Akunyili and Edemobi families of Agulu and Nanka respectively in Anambra state. Considering that Dr. Akunyili, Dora's husband is an experienced doctor, Mr. Ejionueme said he felt part of the obvious harrowing experience he had watching his wife being gradually eaten away by an agonizing and terminal illness.