NLNG explores Asia to offset loss of US market, targets 10% of global LNG supplies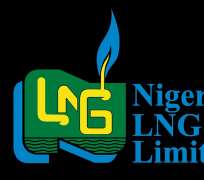 THE Nigerian Liquefied Natural Gas (NLNG) is targeting to increase its global supplies of LNG from the current seven per cent to 10 per cent when the Train7 is finally completed, the company's Managing Director, NLNG Limited, Mr Babs Omotowa, has said.
According to Omotowa, the company currently operates six trains that contribute seven per cent of global LNG supplies and 250 metric tonnes (MT) of Liquefied Petroleum Gas (LPG), otherwise called cooking gas to domestic market.
Speaking in Lagos in Lagos at the weekend during the presentation of 'Facts & Figures on NLNG 2014'to journalists, , the Managing Director said that NLNG, as a company, grew into a six-train production plant with a nameplate capacity of 22MT per annum.
'The company took off in 1989 with Nigerian National Petroleum Corporation (NNPC) having 49 per cent stake, Shell Gas B.V. 25.6 per cent, Total LNG Limited 15 per cent and Eni International  10.4 per cent stake respectively,' he stated.
He said that the company has turned towards the Asian market to offset the effect of the loss of United States of America (USA)'s market due to discoveries of shale gas in the country.
'We are now exploring the Asian market like the Japan, India and China have the potentials to double the US market and they have become our favourite markets now,' he said.
Omotowa further disclosed that the NLNG currently contributed four per cent of Nigerian Gross Domestic Product (GDP), adding that this might change if the rebased-GDP was considered.
'Since inception, we have shipped 3000 LNG cargoes to customers globally, and we accounted over $60billion dollars revenue,' he said.
Omotowa said his company had paid over $25billion dividend to four shareholders, while $200million was paid as value added tax (VAT) and taxes.
Furthermore, he said the company's income tax would exceed N220billion yearly from 2014, which is by far the highest in Nigeria and Sub-Sahara Africa.
'With its plant construction, the company has generated considerable Foreign Direct Investment (FDI) for the country. The six trains today worth over $13billion. And 49 per cent of this belongs to the country through the NNPC.
'Having realised that funding is the bane of the Nigerian manufacturing industry, we introduced $1billion NLNG Local Vendors Financing Scheme (NLVFS), which facilitates access to funds from participating banks by NLNG-registered vendors (suppliers of goods or contractors of services).
'This way, vendors get speedy access to finance for their contracts, or procurement orders, at competitive rates,' he stated.