Public Relations Consultants Association Of Nigeria Mourns Akunyili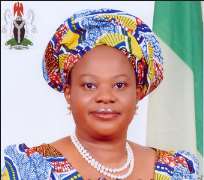 The Public Relations Consultants Association of Nigeria joins millions of Nigerians to mourn the passage on Saturday June 7 of a former Minister of Information, Prof Dora Akunyili, and states that Mrs Akunyili through her life's work contributed positively to boosting Nigeria's reputation in the comity of nations.
In a statement Saturday signed by its President Chido Nwakanma and Publicity Secretary Jaiye Israel Opayemi, the association of consulting public relations firms stated. "
As Minister of Information, Mrs Akunyili interacted with various arms of the marketing communications industry, including PRCAN and sought the best interest of Nigeria. Despite its limitations, her nation branding effort, Good People, Great Nation, was one of such programmes that evinced a sincere concern for the perception of Nigeria by local and international audiences."
PRCAN added: "Most importantly, her work at NAFDAC improved the fortunes of the nation's pharmaceutical industry, won respect for Nigeria in the continent, and demonstrated to Nigerians the duty of care and protection of the best interest of citizens that a responsible government entity can deliver."